Wanting to send someone a screenshot comes up all the time and can be a real pain. We've now made it as easy as right-clicking and selecting who you want to receive it. How cool is that!
Wondering how this works? Here's the new option in Chrome's right-click menu: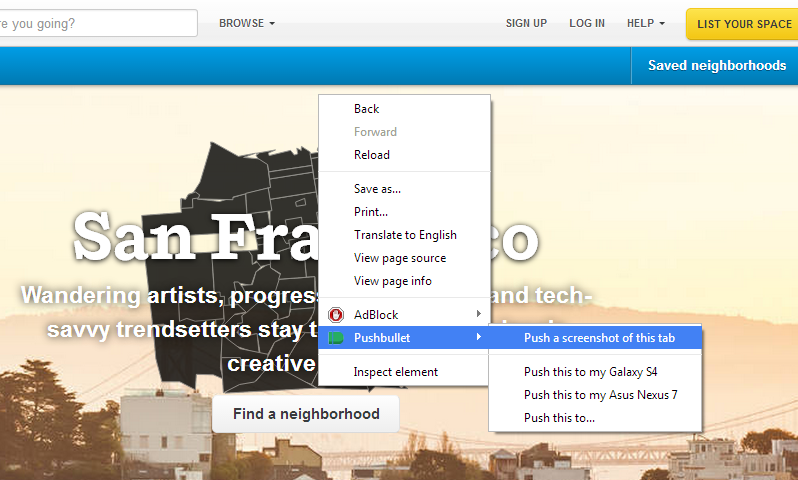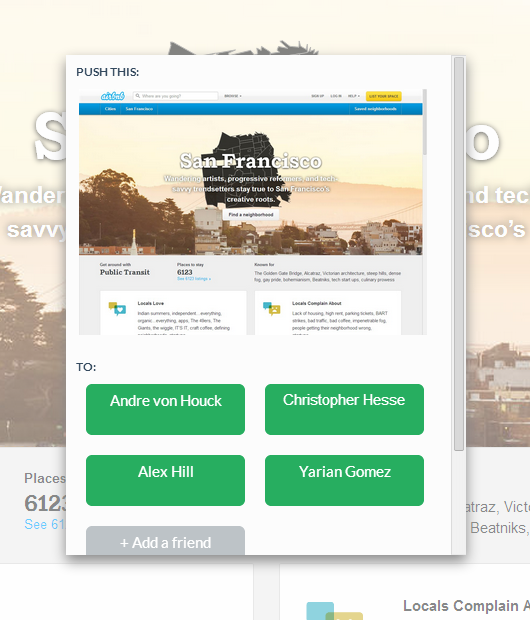 What happens after I select that option?
You'll see this panel pop up right away. From here you can confirm the screenshot looks good, then just click on the person you want to receive it. It's that easy!
What if I want to send it to someone that isn't listed?
That's no problem at all. If you'll be sending more things to them in the future, you can click to add them as a friend. You don't have to though, you can also enter any email address at the bottom of this panel.
Can I send the screenshot to one of my devices?
Of course! You can also right-click on the screenshot itself and push it any of your devices. Doesn't get much easier than that!
How will they receive the screenshot?
If you send it to a friend with a Pushbullet account, they'll get a synchronized notification. This makes it easy for them to check it out no matter if they're out and only have their phone with them or sitting at their computer.
If they don't have a Pushbullet account, we'll send them the screenshot in an email. Don't worry that you're forcing them to use Pushbullet—they'll be able to see the screenshot without signing up if they don't want to.
Have a tip for how to make this better?
Make sure to tell us about it! We're also always available on the Pushbullet subreddit or at hey@pushbullet.com.