Today we're making a huge improvement to Pushbullet's public API by adding support for reliably sending SMS and MMS messages (including picture messages)!
The new SMS API calls we've added make it easy to programmatically send text messages, group messages, and even picture messages.
---
Earlier this year we updated our Android app's user interface to a much cleaner and more modern design. The feedback we got from you all on that update was overwhelmingly positive which was amazing. After receiving so much positive feedback it was clear we needed to bring that same new level of polish to our other apps.
---
Pushbullet shows a LOT of notifications every single day. Considering just how huge that number is, we've decided to focus today's update on improving our notifications. We think you'll really like the changes.
---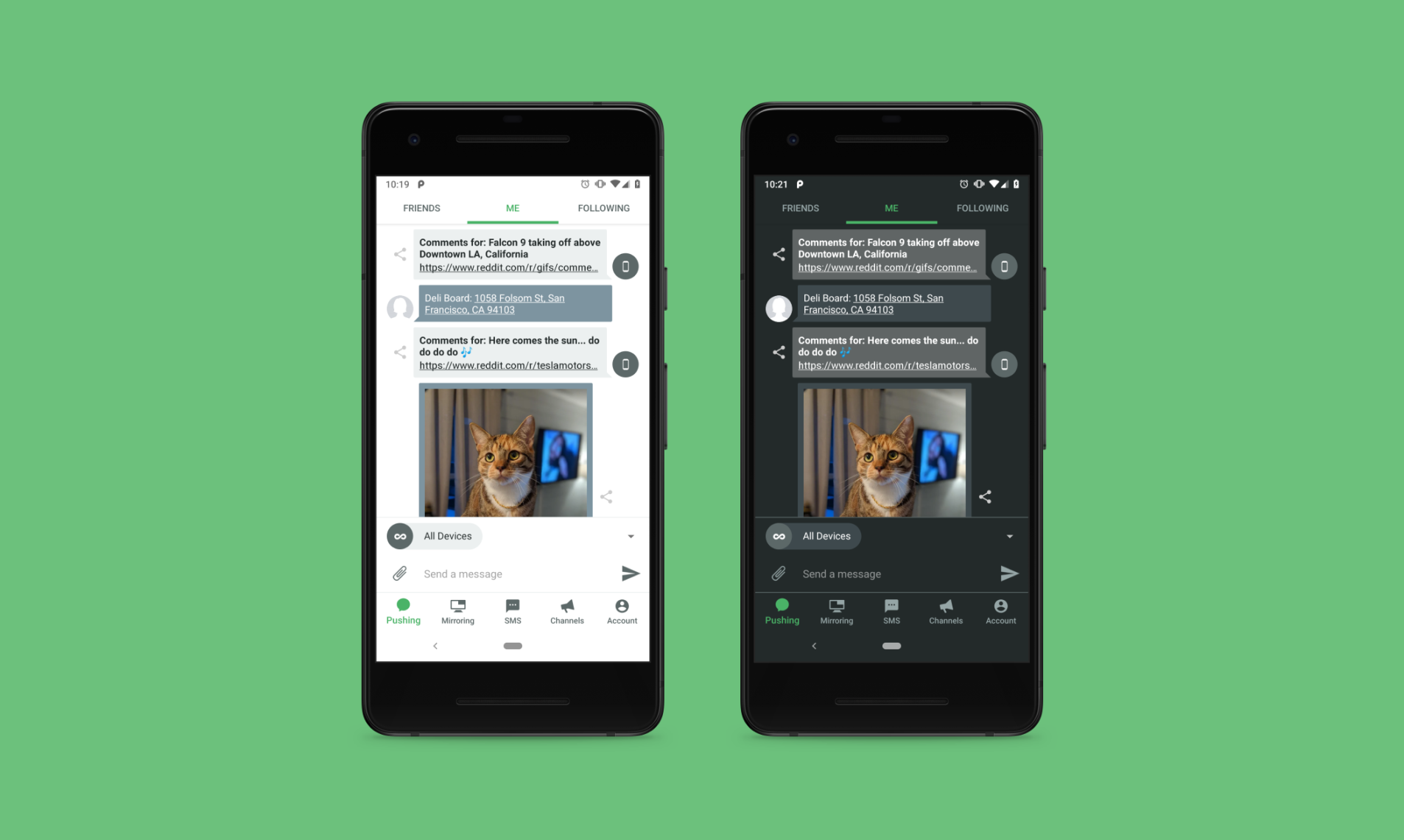 We just released a completely updated UI to our Android beta testers! Join the beta now to get the new UI and features right away.
---
Grab the latest Pushbullet for Android update to start replying to Allo messages from PC now!
Allo (Google's brand new messaging app) is missing one feature that those of us who spend most of their time on a computer really want—the ability to send messages from a computer.
While it's not a full desktop app for Allo, Pushbullet can now enable you to see and reply to Allo messages from your computer. Here's how:
---
Yesterday we released a very special update to the Pushbullet Firefox extension—our Firefox extension is now a WebExtension!
WebExtensions are a cross-browser compatible system for developing browser extensions that is compatible with Firefox, Chrome, and Opera. Soon Microsoft's Edge browser will support them too.
---