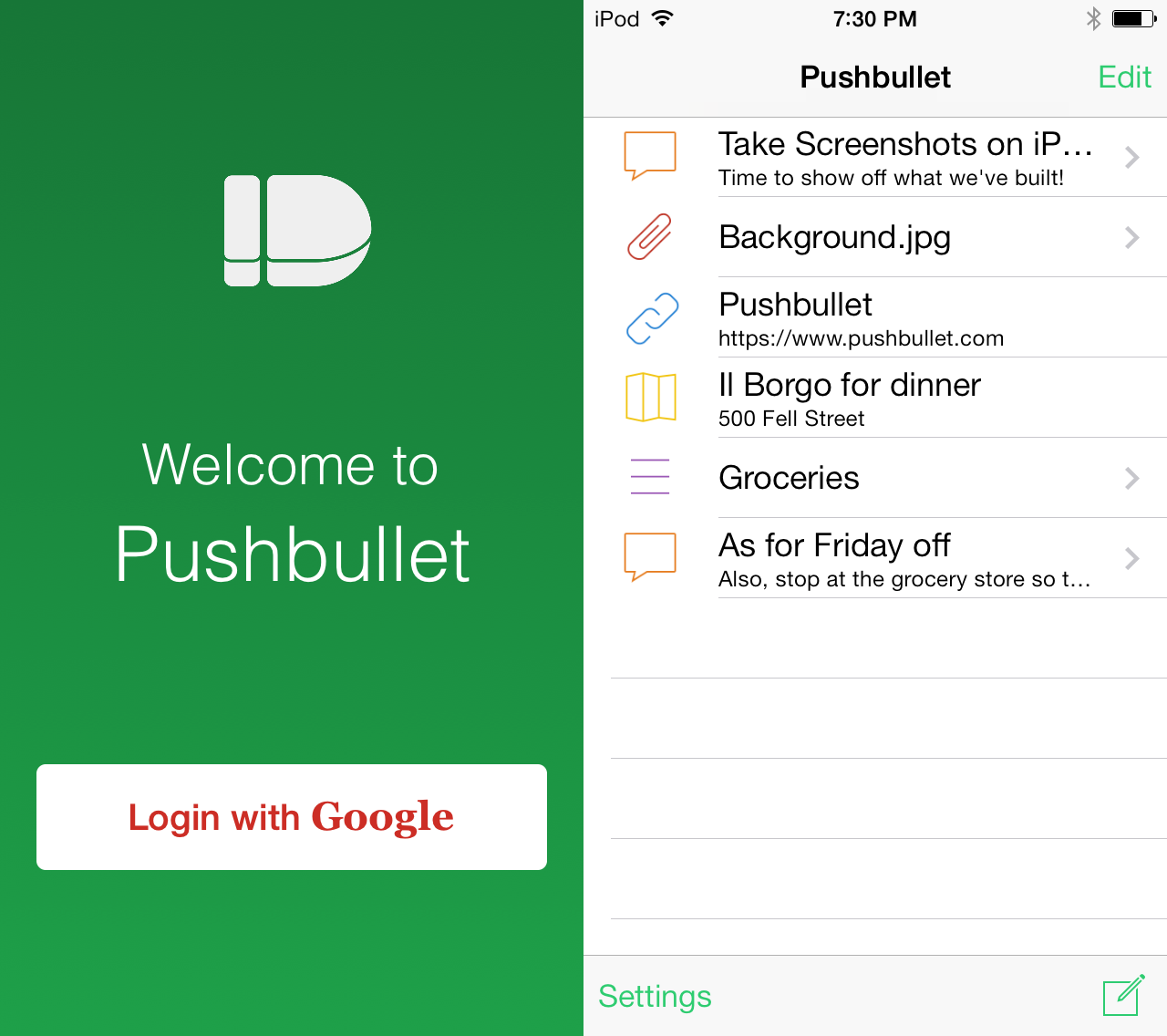 Been waiting for the app? You can grab it from the App Store here!
Pushbullet is all about making moving things between devices easy and fast.
Until today, however, our service wasn't available to a lot of people because we didn't support pushing to or from iOS devices.
Our new iPhone app helps solve this problem—we've now made pushing to and from iPhone just as easy and powerful as it is on Android and desktop!
Awesome! So what does the app let me do?
Getting a link onto your iPhone is as quick as right-clicking:
See an article you want to read later on your phone? Just right click and it'll be waiting for you when you grab your phone. Doesn't get much easier than that!
Send a picture or screenshot from your iPhone to your computer:
Want to get that picture or screenshot you just took onto your computer? Instead of hooking up your phone or emailing it to yourself, just push it right where you want it.
The fastest and easiest copy and paste out there:
This makes two-factor authentication codes or anything else you might want to copy on your computer and paste on your phone really easy. Just push the text over and it's ready and waiting for you.
And all of this works with Android devices as well!
This makes Pushbullet the first cross-platform service for moving links, files, and more between devices and computers.
Tried the app and have a suggestion or found a bug? Here's how to get in touch:
The best place to post bugs and suggestions is on the Pushbullet subbreddit. This way others can see and comment on them.
If you're not a reddit user (or just want to chat with us directly), you can always send us an email at [email protected].