We've updated our Windows app to support Notification Mirroring and created a new beta community for the Pushbullet Android app!
Joining the Pushbullet Android app beta helps us test upcoming updates by giving you early access to new features.
All you need to do is join the new Pushbullet Beta Community and then opt-in to the beta program here.
It's that easy. You'll then start getting beta updates to Pushbullet through the Google Play Store automatically. (Thanks for helping!)
Pushbullet's beta Windows app also just received a huge update—we've added Notification Mirroring support! Click here to download the app.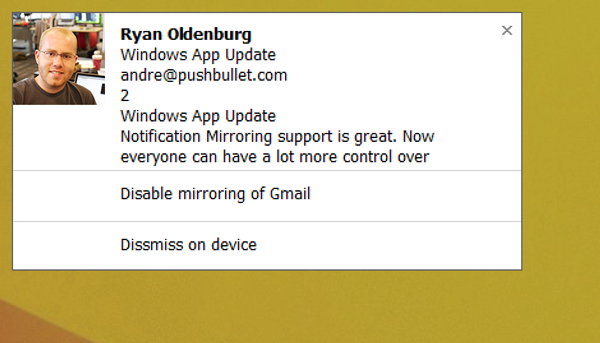 Notification Mirroring is what we call Pushbullet automatically pushing your phone's notifications to your computer, letting you see who's calling or read text messages without having to grab your phone. This is an amazing feature but until now it's been limited by the fact that it only works with our Chrome and Firefox extensions.
Being limited by the browsers has meant we haven't been able to control how the notifications look, nor how long they stay on screen. Now that our desktop Windows app fully supports Notification Mirroring, however, we have complete control over the notifications.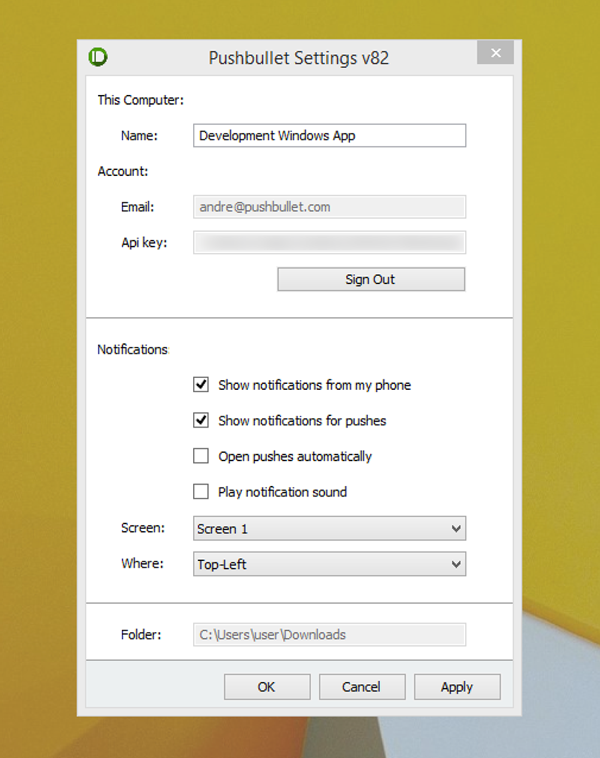 Using our Windows beta app will now let you control where your notifications show on screen and enable them to stay on screen until you dismiss them (instead of disappearing automatically).
This is a huge improvement (especially for those using our Firefox extension).
Once you've got our Windows app installed, you'll see Pushbullet in your system tray. Right-clicking on the icon will enable you to open the Setting screen.
On the Settings screen, you can configure the new notifications (or turn them on and off altogether).
Notice something not working quite right or want us to add something to Pushbullet? Here's how to get in touch.
We're also always checking in on the Pushbullet subreddit. It's a great place for questions and feature requests since other Pushbullet fans can see them and help or add their support.
Prefer to get in touch with us directly? No problem at all. You can always reach us at [email protected].