Today's update to the Pushbullet Windows app includes a completely new and improved right-click menu. You can now send files directly to a device or friend with just a click!
See the new right-click menu in action here:
This is by far the easiest way to get a file from your computer onto your phone or tablet. It works great with other computers too.
Moving files between devices has been too hard for way too long. Emailing yourself shouldn't be the easiest way, and the fact that it has been for so long is frustrating. We've been working to make it simple and today's update is a huge step toward acheiving this goal.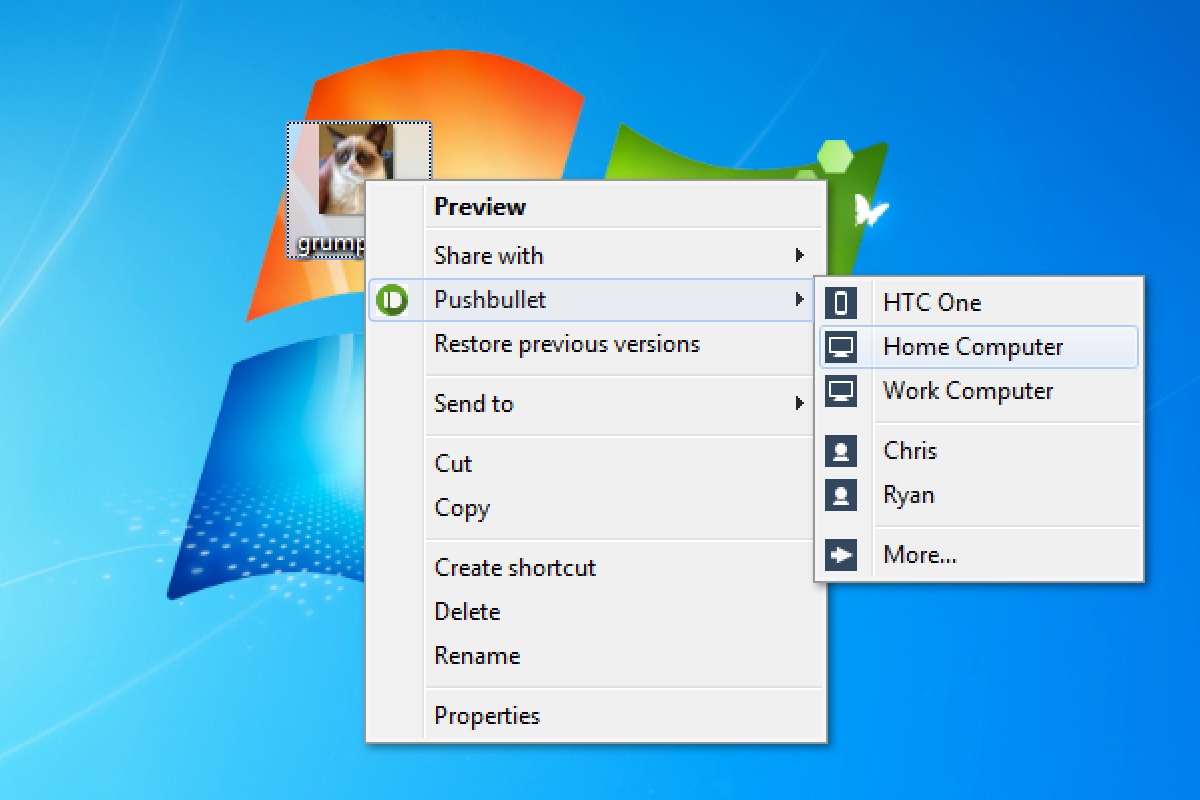 Getting this set up is really easy, here's how:
All you need to do is install the Pushbullet Windows app on your computer, and our Android or iOS app on your phones and tablets.
One you've installed and signed into our apps on your devices, everything will just work!
I think this is incredibly cool. What do you think?
We're always hanging out on the Pushbullet subreddit or you can reach us any time at [email protected].