Getting Pushbullet set up should be easy.
In Today's Android app update, we've completely rebuilt our onboarding flow to make it as simple as possible. The results speak for themselves, here's the before and after: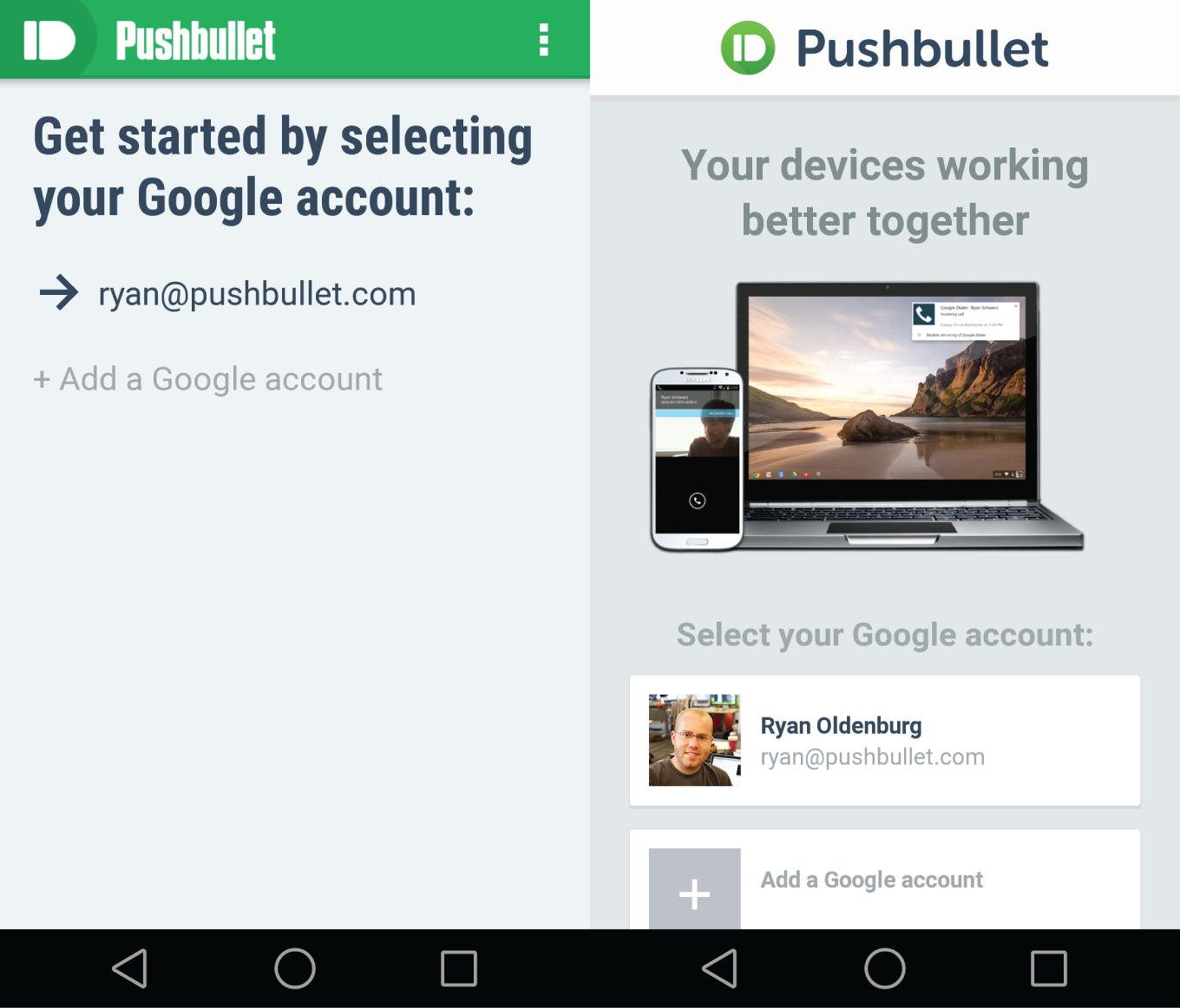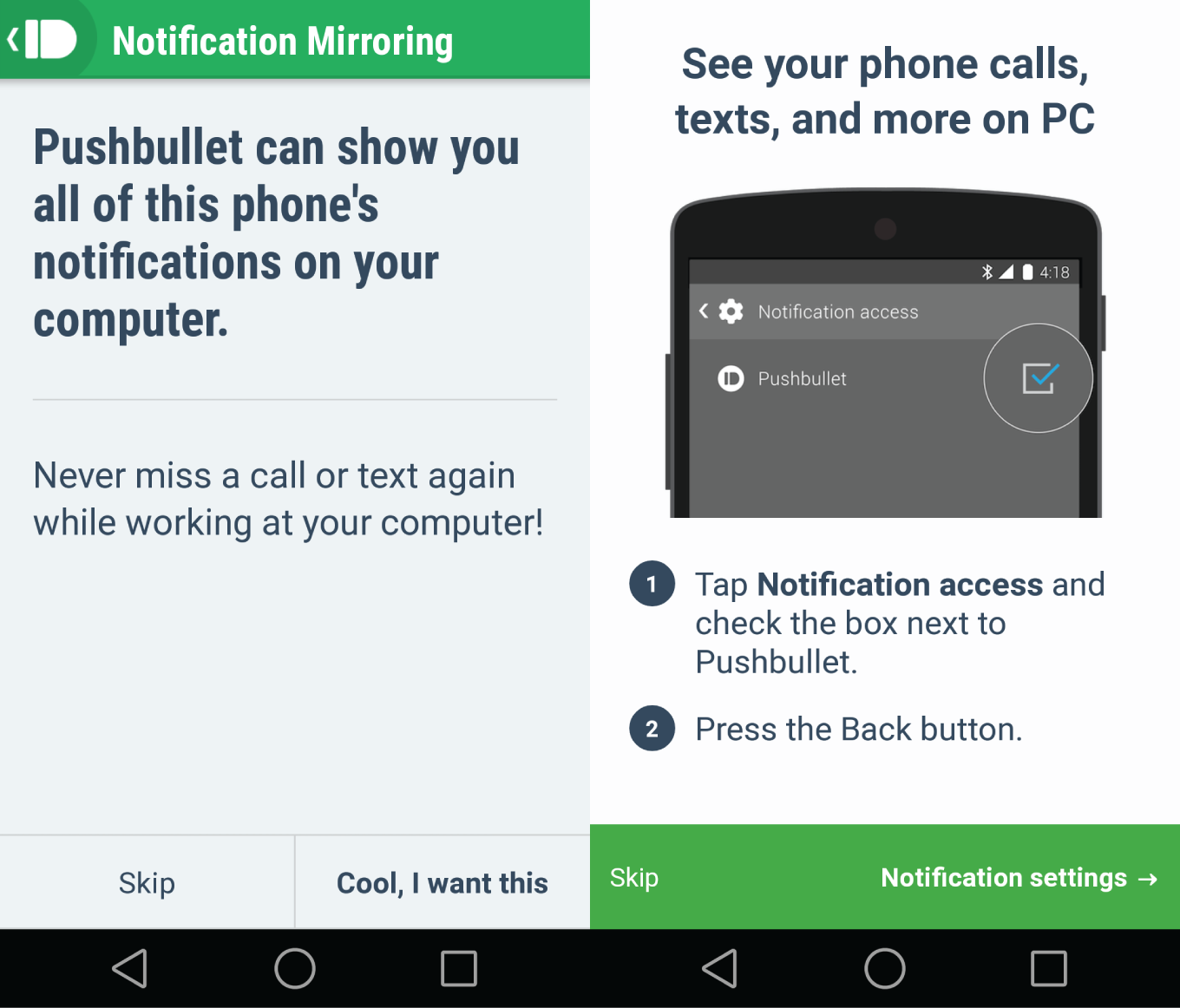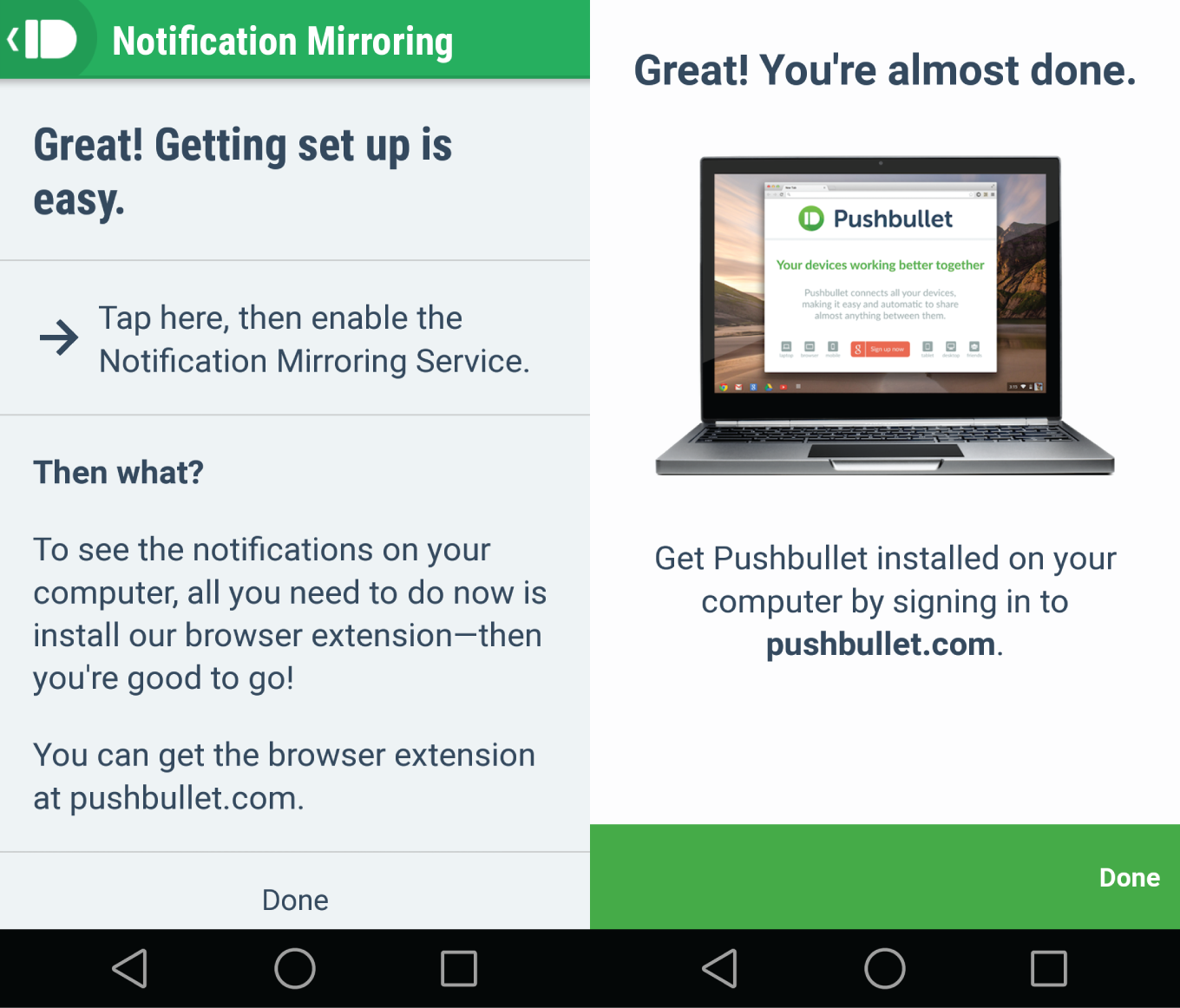 We're working to bring this level of simplicity to our entire service.
Pushbullet does some amazing things. It's not always clear to newcomers, however, just how much Pushbullet can do for them. Making Pushbullet more accessible is the first step in making our service better for everyone.
Have a suggestion for us? Here's how to get in touch:
The best place to post suggestions or report bugs is on the Pushbullet subreddit. This way others can see and comment on them, adding their support.
If you're not a reddit user (or just want to chat with us directly), you can always send us an email at [email protected].