Ever missed a notification on your computer and really wanted to be able to find it after it faded away? Now it's really easy!
Using the latest Pushbullet Chrome extension, seeing missed notifications is now as easy as opening our extension and clicking on the Notifications tab: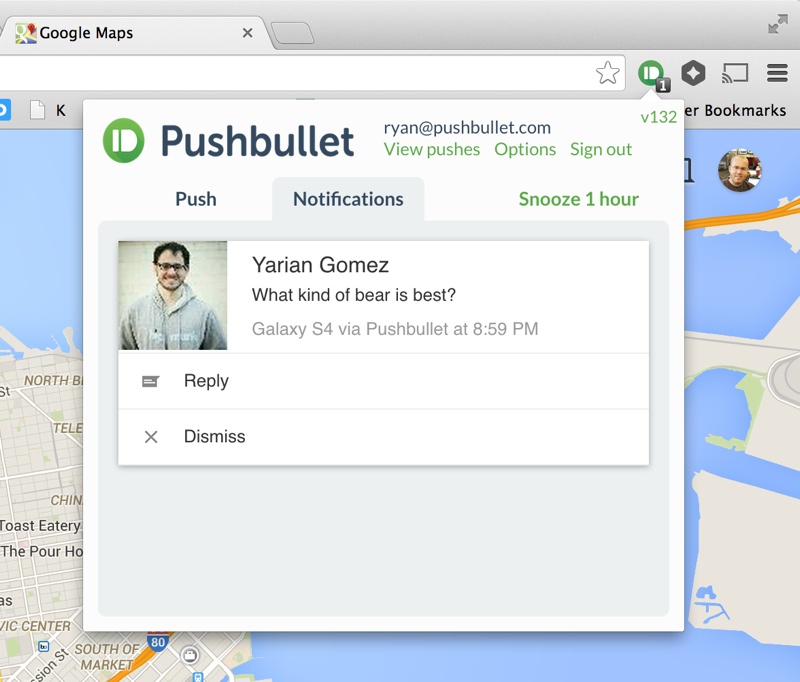 The notifications in this tab are the same as the notifications you saw in the corner of your screen when they arrived. This means you can dismiss the notifications on your phone, reply to text messages, and more.
Want to stop seeing notifications for a bit? No problem.
You can now easily snooze notifications for 1 hour using the new button in our extension. This makes it easy to stop notifications while you're giving a presentation or working with someone else at your computer.
A solid update I'd say. What do you think?
We're always hanging out on the Pushbullet subreddit or you can reach us any time at [email protected].