Our beta Windows app now has the Notifications tab, enabling you to see your recent undismissed notifications at any time.
We've been working hard to improve our Windows app, as seen in our latest two updates. Not only is the app now looking great, today we've added the last big missing feature that our browser extensions have.
Seeing your recent notifications with the Pushbullet Windows app is easy. Here's how it looks: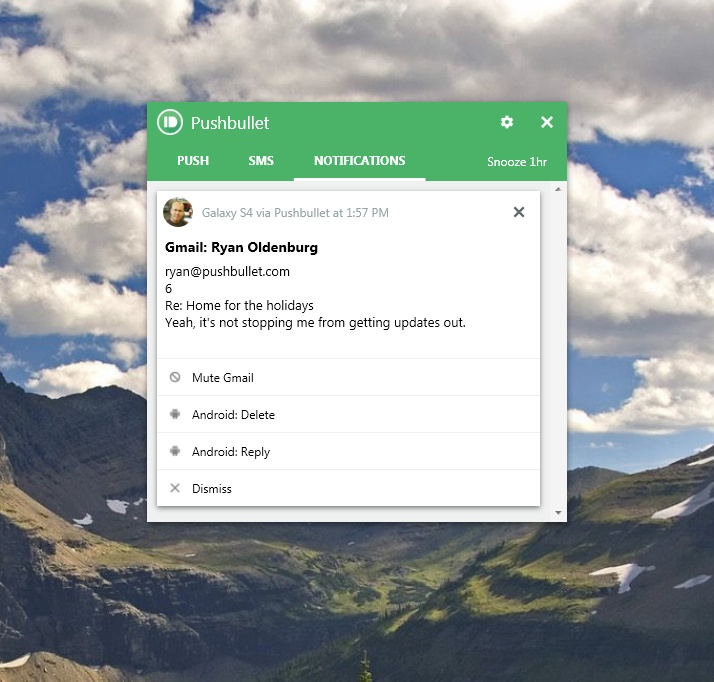 Do I need the Windows app if I already have the Pushbullet browser extension?
No, you don't need our Windows app. It does work great alongside our browser extensions though, enabling a few very nice features:
Push directly to a specific computer.

Keep your notifications on-screen until you dismiss them.

See notifications even when your browser is closed.

Right-click menu option on files for easy pushing.
Have a question, comment, or want to get get in touch?
We're easy to reach. You can comment below or join us on the Pushbullet subreddit.