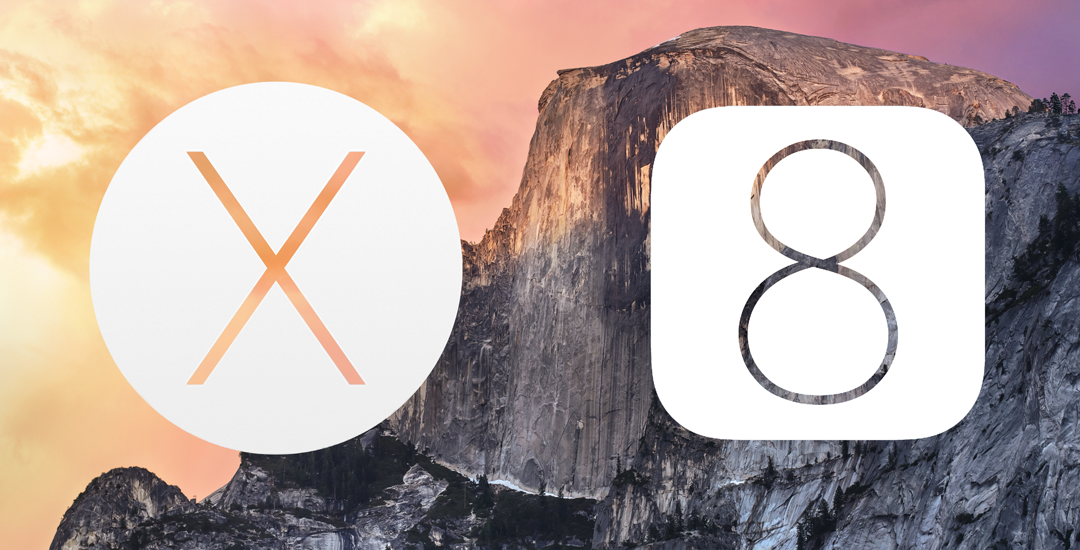 This past year marked a monumental step forward for the Apple ecosystem. Extensions brought inter-app conectivity to iOS. Yosemite brought the design of iOS to a new peak with beautiful blurs, a minimalist focus on content, and continuity. These are the tools we're using to build something amazing at Pushbullet.
Pushbullet connects your devices in ways no one has imagined. Seeing your phone's notifications on your computer and copying and pasting across devices make your devices feel like one. For some, however, this functionality has been missing. Today, we're excited to share with you our biggest launch ever.
See our new apps in action here:
Share Anything, Anywhere
Share extensions are the most exciting feature of iOS 8 for us at Pushbullet. You can now send files, links, photos, and anything else without leaving your current app. No more copying links and then opening Pushbullet to share. What's more, you can even send multiple files at once - try it from the Photos app, its awesome!
Abuses of this photobombing power are left as an excercise for the reader, but cute pet pictures are a good place to start.
Share extensions are great for files, but sometimes the app you're using doesn't work with them. Sometimes you just want an easy way of bringing text or a link from your mobile to your computer, or vice-versa. With Universal Copy & Paste, you don't even have to think about, you just paste. It doesn't get easier than that.
Bigger than iPhone 6+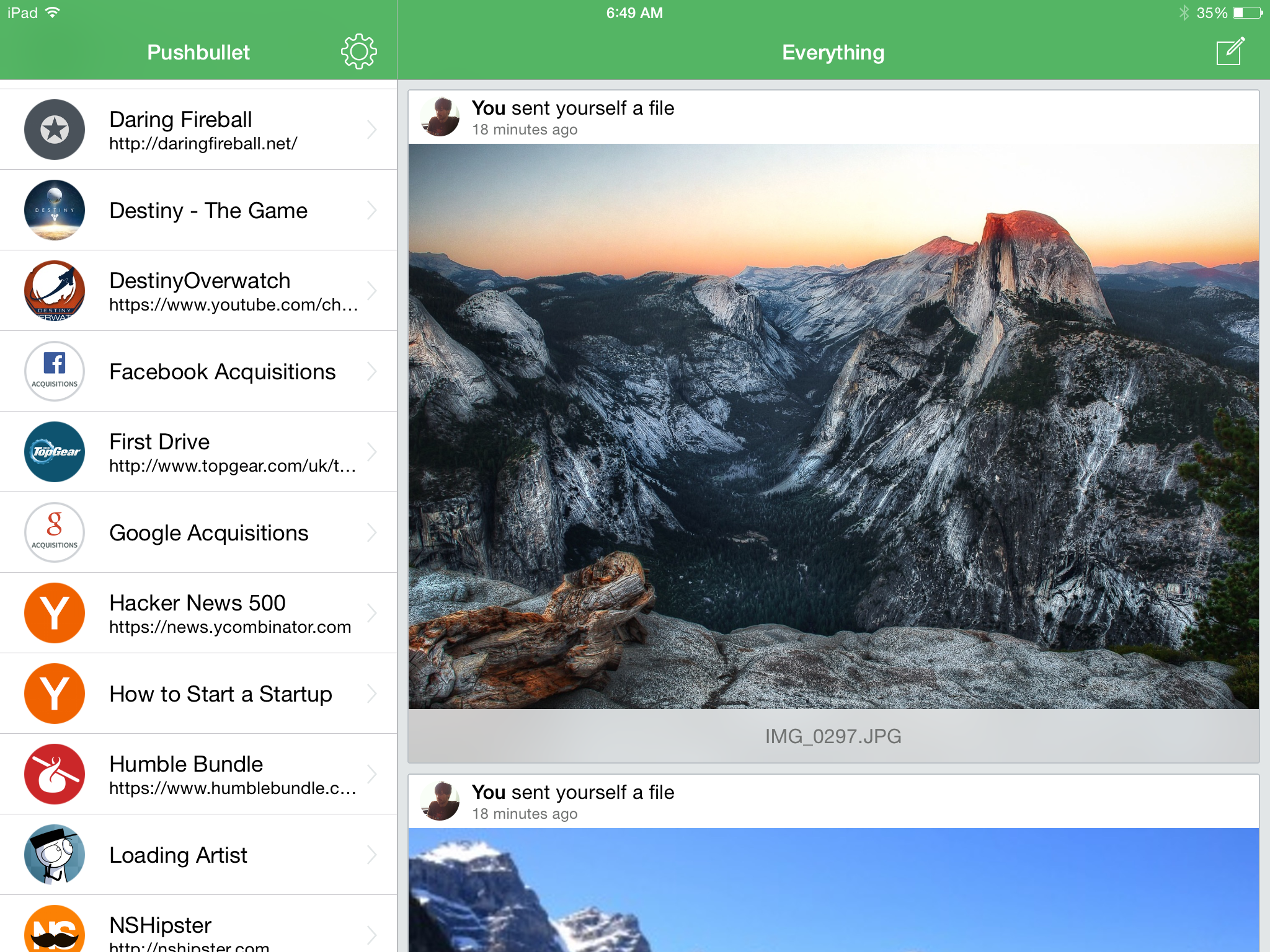 Having Pushbullet on your phone is great, but you should be able to use Pushbullet everywhere so we made Pushbullet work great on iPad too. This lets you enjoy all of your pushes on your favorite device. Need to share a link or file while your're browsing reddit working? You'll now be able to use our share extension and Universal Copy & Paste on iPad too.
A Trip to Yosemite, Pushbullet Edition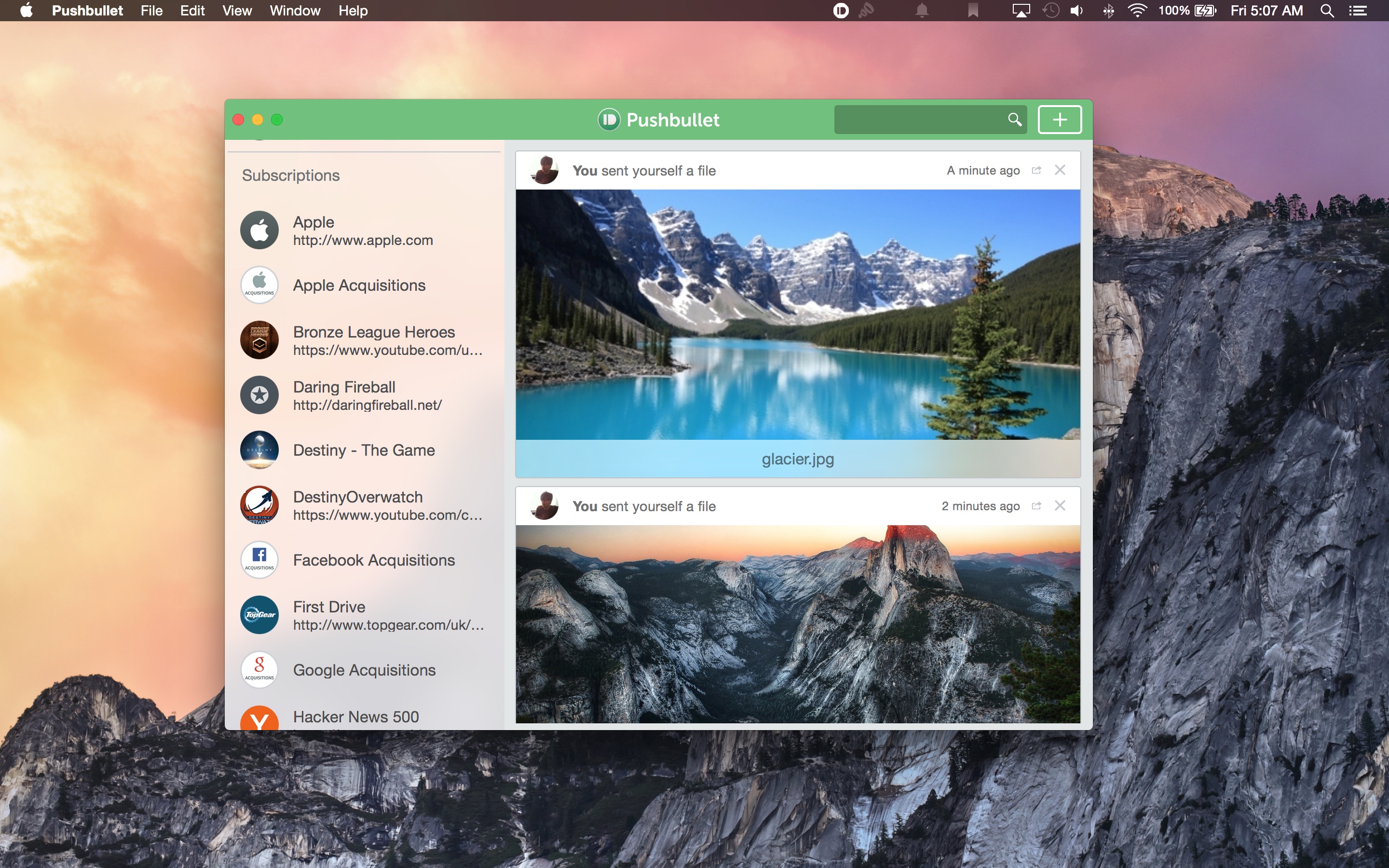 The Pushbullet Mac App is now availble free in the Mac App Store. With our Mac app, you can send files and view notifications at any time. You can also view your pushes and filter them by channel, friend, or device. You can also drag-and-drop files on to the app itself or the dock icon to easily push them.
Mirror, mirror, on the … Mac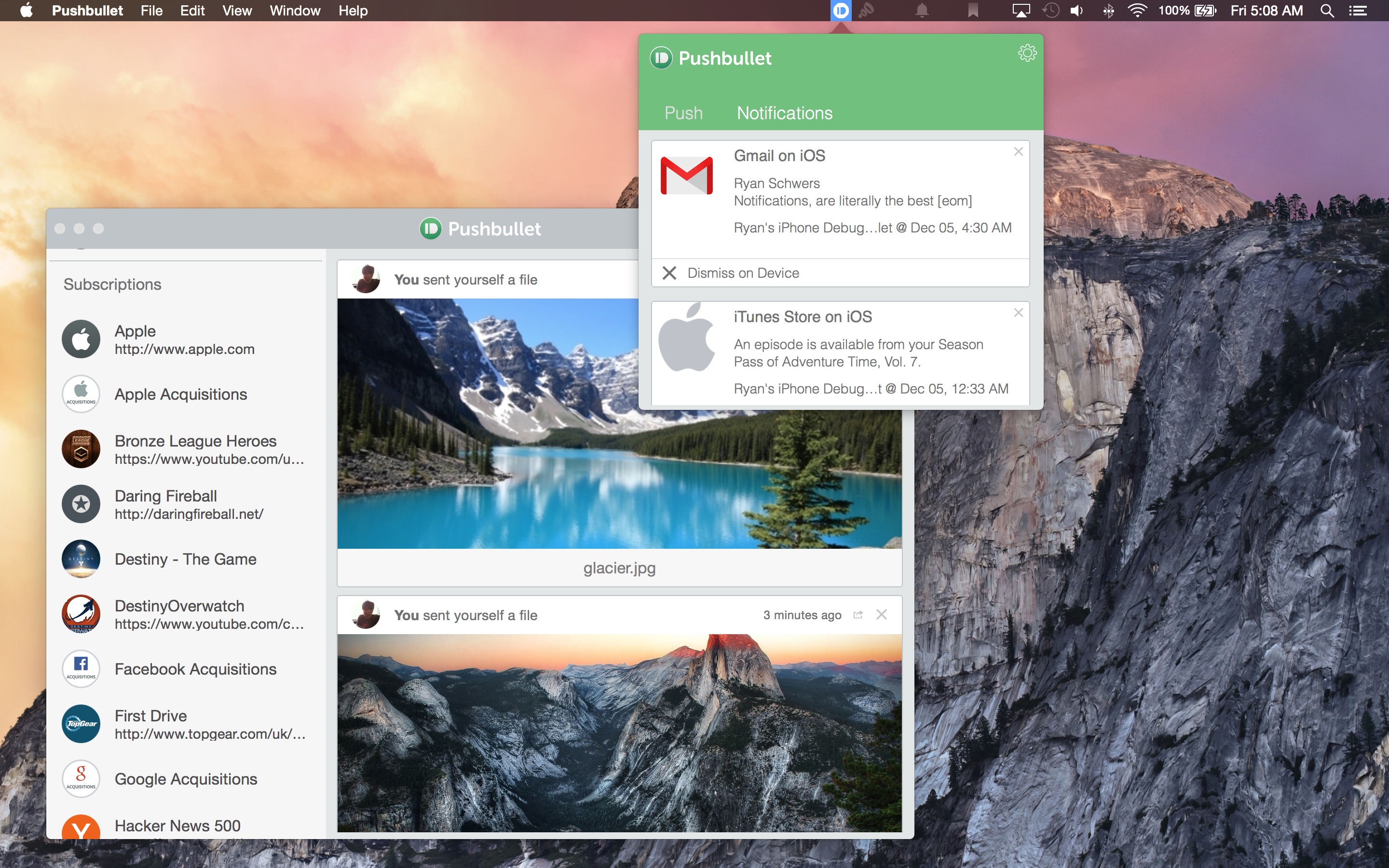 We've been asked time and time again to bring notification mirroring to iOS. Seeing mobile notifications on desktop is really quite magical. Using Bluetooth LE, you can now see, act on, and dismiss your iOS notifications right on your Mac. Your notifications will stay synced with your phone.
Walk away from your computer? Your notifications leave with you, no longer visible on your desktop, keeping them private. Want to control what notifications you see at work, versus when you're at home? No problem. Your notification settings are per installed Mac app, so you have total control over what you see, and where you see it. There's even first class support for Android notifications too.
All Pushbullet, All the time
Want to close the desktop app, but still want to get updates from Pushbullet? No problem. Close away. You can push at any time from the menulet app in the top bar. You can even view your recent pushes and notifications, right there or in Notification Center.
Safari Has Joined The Party Too
Our new Safari extension makes sending links to your phone a snap. You can click on our extension icon, or simply just right-click on a link or the page to send it to any of your devices.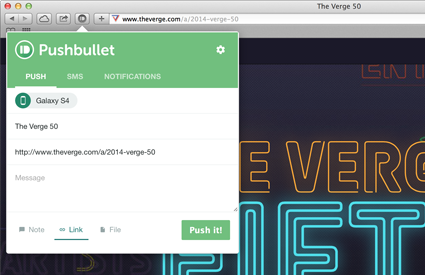 A New Frontier
We've worked hard to bring an amazing Pushbullet experience to iOS and OS X. There are a lot of delightful details in the apps that we hope you enjoy, and this is just the beginning.
We'd like to welcome you to the beginning of Pushbullet for Apple, and say thank you for your support. For those of you who are just joining us…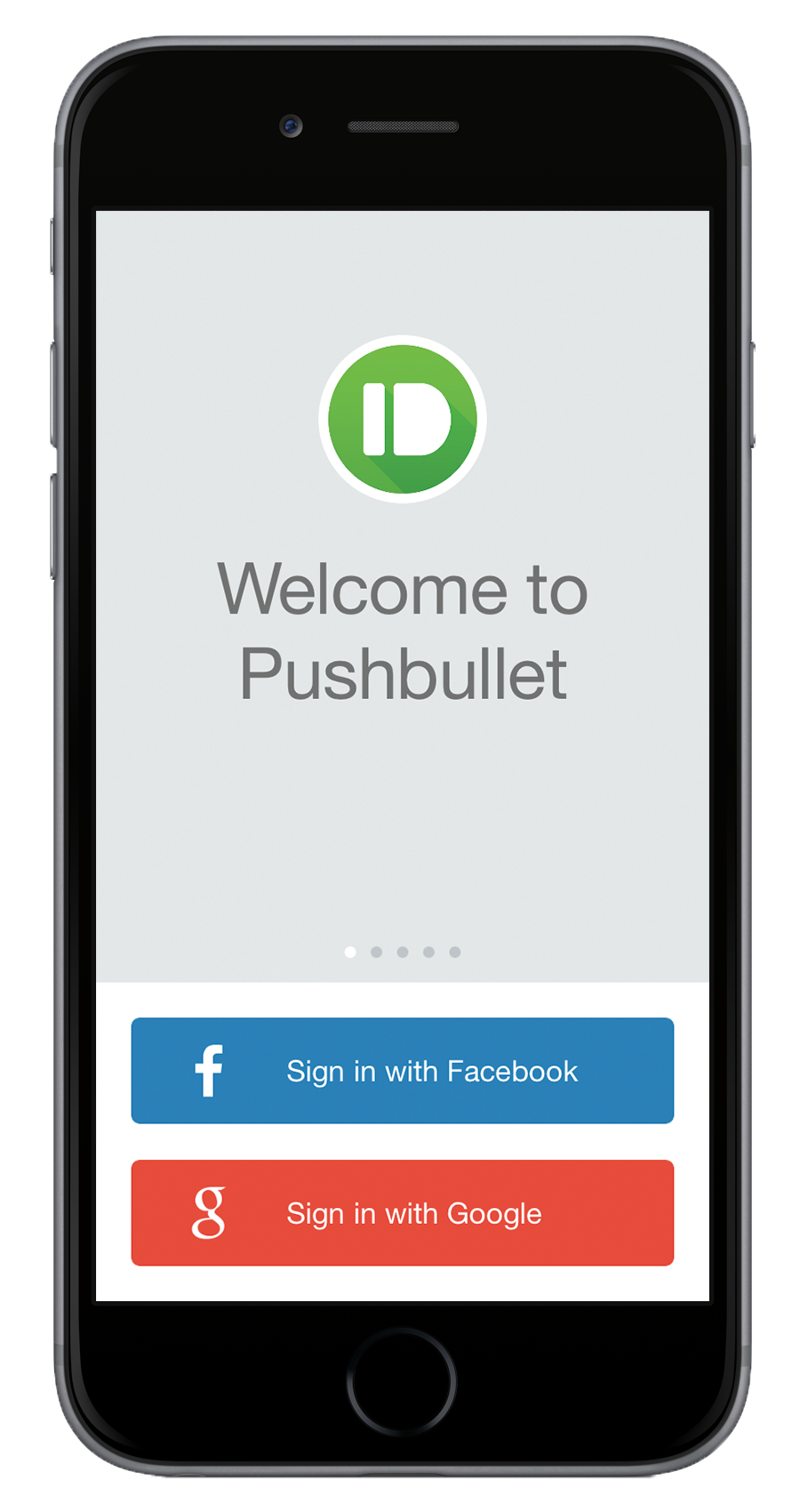 PS: You can now sign in with Facebook everywhere.