We released our largest update ever earlier this week. The update made some significant changes to Pushbullet. We knew many of them were great improvements, but as with any big change, we were bound to get some things wrong.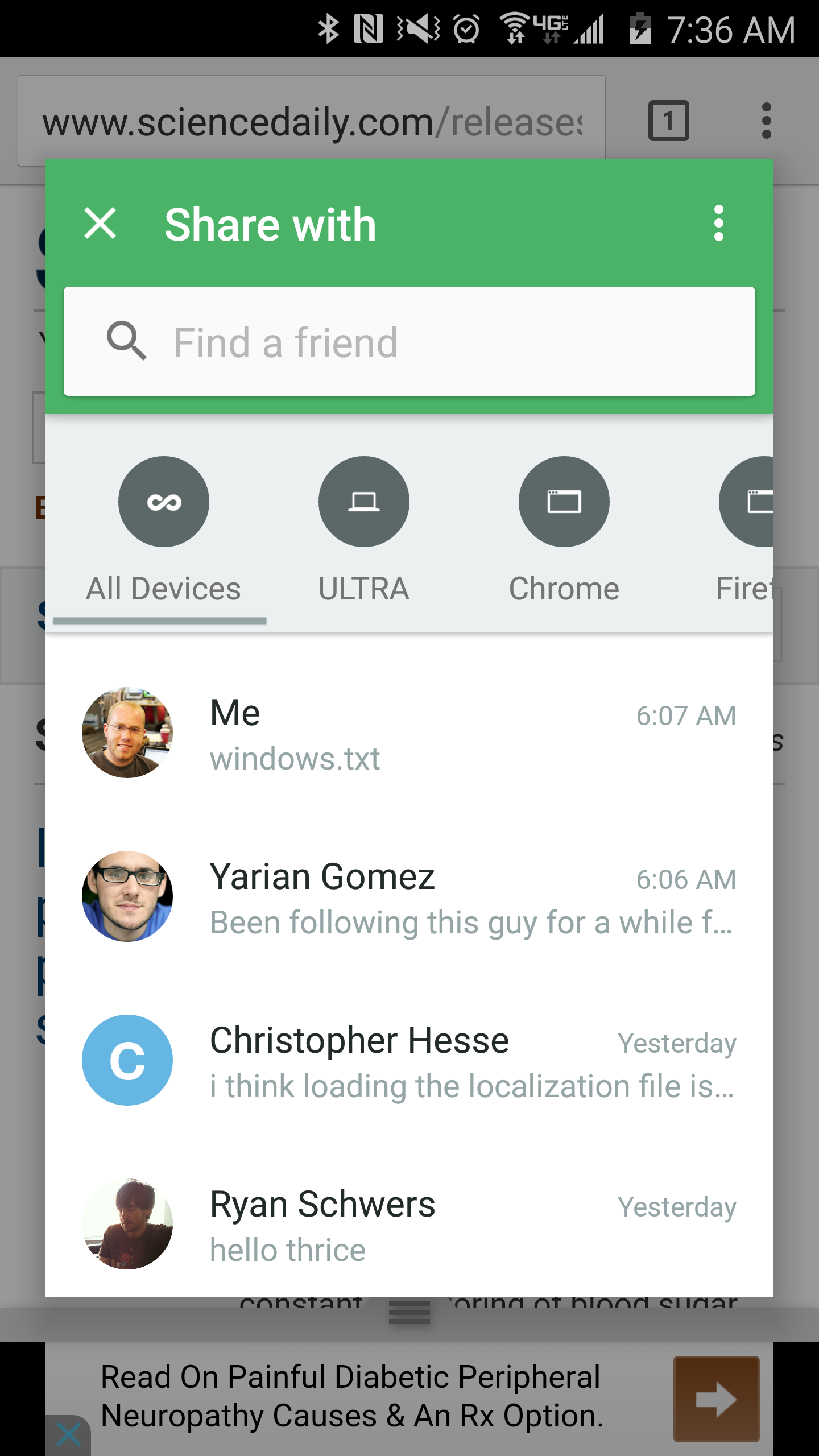 We got a ton of feedback over the last few days and have been hard at work making the most important changes right away. Here's the results so far:
Android
We've made pushing to another device take less taps and it's more flexible than ever before. Here's the new share screen—with just one tap, you can push to any of your devices. The update is available now in the Play Store.
Windows
The most common request for our Windows desktop app was adding the ability to delete messages. Our previous version supported this, and it didn't make it into the update earlier this week. We've corrected this. If you load up the Windows app today, you'll see you can delete any message by clicking the X when mousing over it.
iOS
We've got an update submitted to Apple that includes many bugfixes and behavior improvements (IFTTT notifications work again, sorry about that!).
Browser extensions
You might have already noticed our Chrome extension working better—many of the requested changes are already out. The improvements include opening tabs for notifications from apps on your phone when clicked (and not opening a tab if one is already open) and a bunch of bugfixes.
Our updated extension for Firefox and Opera are submitted and waiting for review.
Have feedback?
We want your help to keep making Pushbullet better. We'll be watching the comments below and you can join us on the Pushbullet subreddit.
The best way to have your changes prioritized is to tell us your story. What are you trying to do and how is Pushbullet helping you? This helps us see from your point of view, and makes sure our changes are just right.