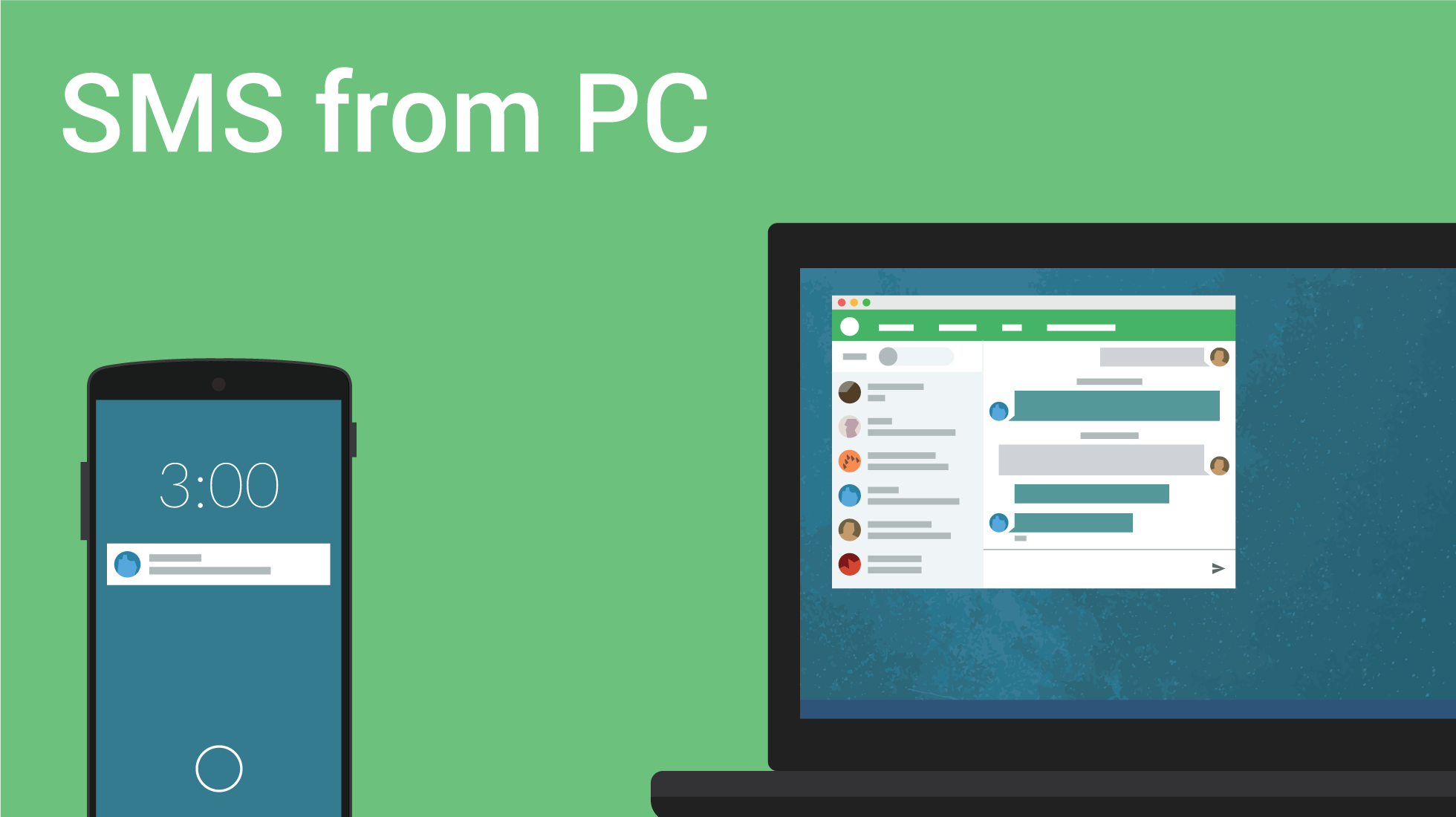 Read more about this on Android Police here →
Pushbullet for Android has enabled seeing and replying to individual text messages for a while now. It's one of our most popular features. Today, we're turning texting from your computer into an amazing experience.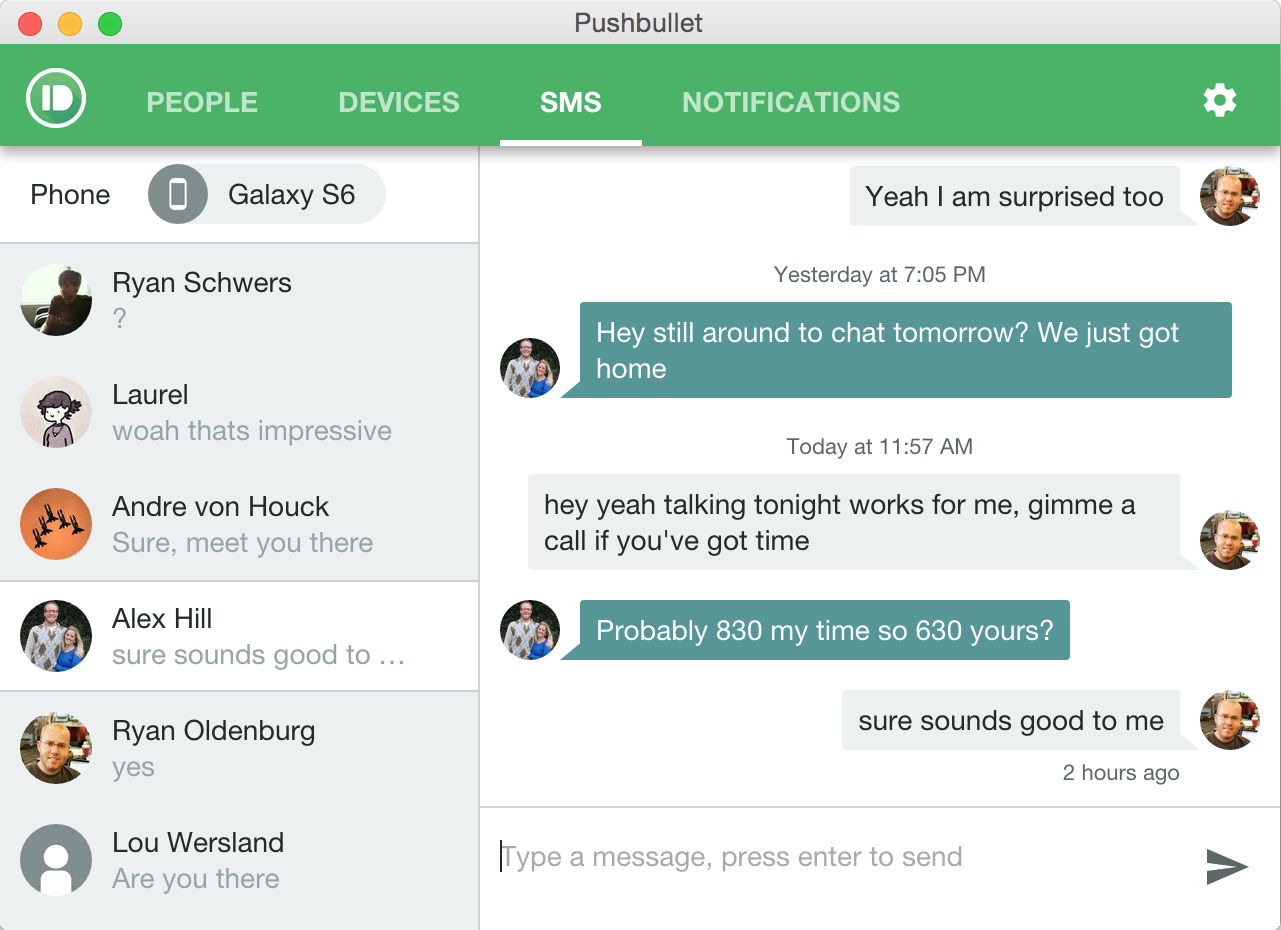 Instead of replying to individual messages, Pushbullet now has a full messaging experience for SMS that's synced with your phone. This means you can comfortably text from your PC while at work, then pick up the conversation later on your phone and all of your messages will be right where you expect them to be.
Your SMS threads show up on the left and clicking on a thread opens the conversation history. You can then send a text by simply typing a message and pressing enter.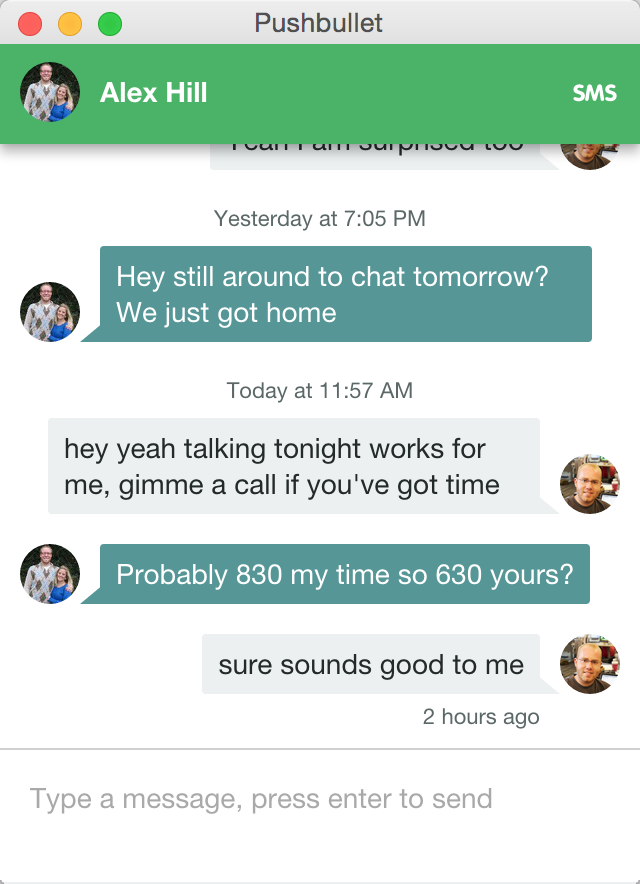 If you want to have multiple conversations open at the same time, just click the arrow to the right of a person's name to open a chat window. If you use our Windows desktop app, this opens a chat-head which is even better.
All of the text messages are sent through your phone, which means they come from your phone number and the recipient never knows you're sitting at your computer. (This also means any SMS rates your carrier charges still apply to texts sent using Pushbullet.)
Get the latest version of Pushbullet from the Play Store now to get texting from your computer!
PS: We're doing an AMA (Ask Me Anything) on the Android subreddit tomorrow morning at 10AM Pacific. Join us there to, well, ask us anything.