We've got another big batch of updates rolling out. Here's the scoop on what's new:
Android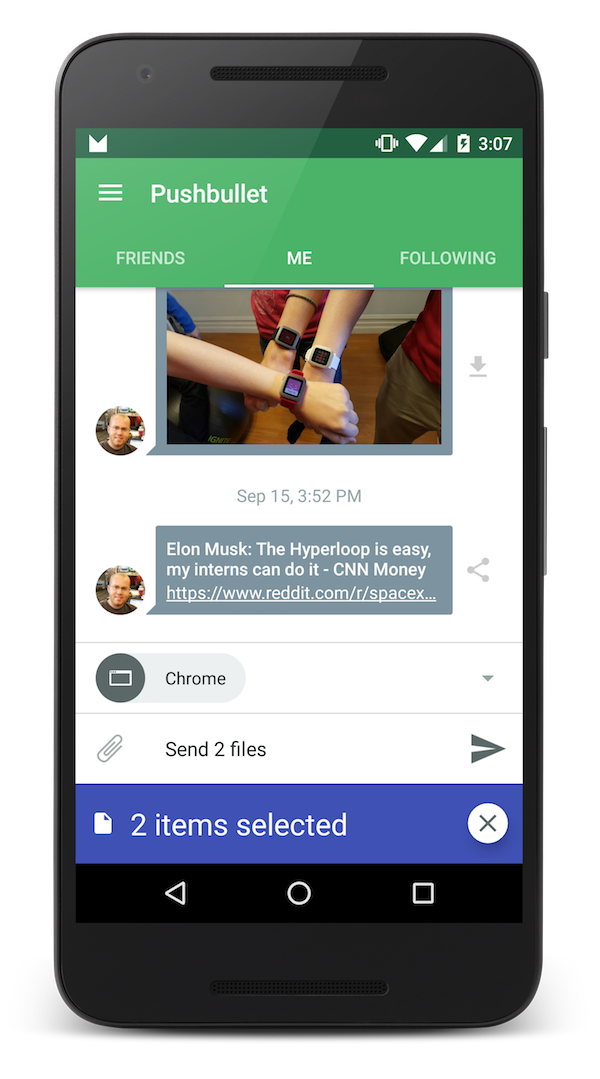 Select and push multiple pictures or files.
Pushbullet makes moving things between devices a breeze, except when you happen to want to move more than one at a time. Trying to push a few pictures to your computer can be a real pain when you have to select them one at a time.
With today's Android update, that's going to be much easier. You can now select multiple pictures or files to push, and we'll take care of the rest.
As always, your pictures will be transferred without being resized or losing quality. Each picture or file will need to be under your file size limit (25MB per file by default).
Push to your Channels from the Android app.
You'll now see the Channels you own listed in the Following tab. If you select a Channel, you'll be able to push to it from right in the app. Your Channels will also now show as options on the Share screen!
Pushbullet now supports replying to Kik and Skype notifications on your computer.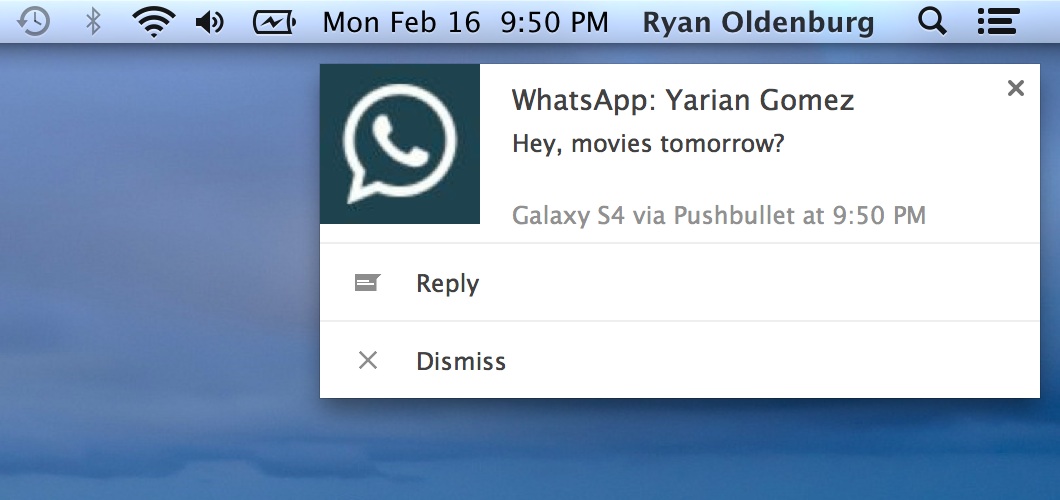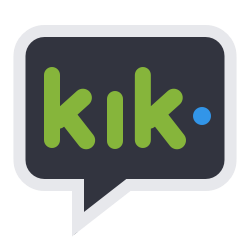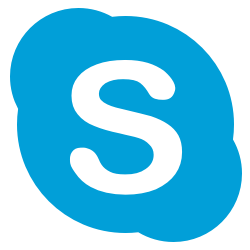 When you see a notification from Kik or Skype on your computer, you'll now have a Reply button which enables you to quickly reply right from your computer. It's super convenient. (Android 5.0+)
Replying to notifications is now supported for Kik, Skype, WhatsApp, Facebook Messenger, Hangouts, Line, Telegram, GroupMe, BBM, and Viber. That's almost every major messaging app out there!
Browser Extensions (Firefox, Safari, and Opera)

When we added optional end-to-end encryption to Pushubllet recently, it proved to be one of our best-received updates ever. The only disappointment was that it wasn't supported by all of our apps, leaving some people out of the fun. We promised to bring support to all of our apps soon and today we're keeping that promise—we've released updates for our Firefox, Safari, and Opera extensions adding end-to-end encryption support!
The Firefox update still needs approval from Mozilla before everyone gets an automatic update. You can grab the updated Firefox extension here if you don't want to wait. We hope the Opera extension is approved very soon as well. Safari extensions are updating automatically.
Mac App Status
We are temporarily removing our Mac app from the Mac App Store. We haven't been able to keep our Mac app up to date. For those using it, this has been understandably frustrating. We will have a Mac app, but we need to take the time to make it great before we publish it again.
That's Everything For Today
We hope you like the updates! Let us know in the comments if you've got something you'd really like us to add or improve.
If you're interested in getting more involved with Pushbullet, here's a of couple ways how:
Help Beta test our Android app to try out new features right away and help make sure they're ready.

Check out the Pushbullet subreddit to join with other Pushbullet fans to discuss feature requests with us, see cool uses for Pushbullet, and help track down bugs.