Pushbullet shows a LOT of notifications every single day. Considering just how huge that number is, we've decided to focus today's update on improving our notifications. We think you'll really like the changes.
Bundled Notifications
First and foremost, we've added support for bundled notifications for pushes from Pushbullet Channels! This has been a very popular request so we're happy to be getting it into the app. Bundled notifications enable you to see many notifications at a glance but then take action on specific notifications instead of everything all at once. It is a huge improvement for people that want the power to dismiss or open specific notifications and it feels great.
Direct Reply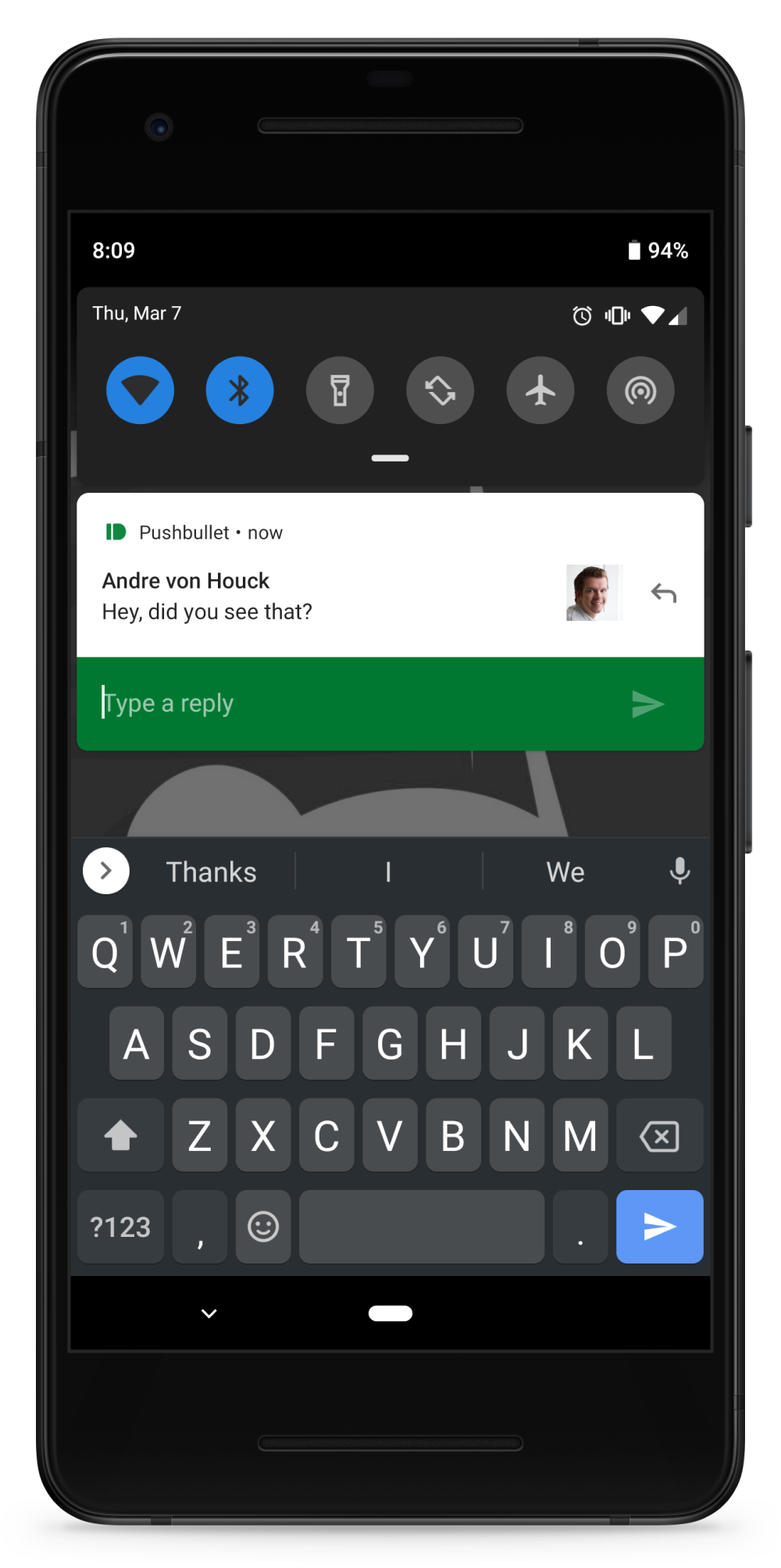 In addition to improving notifications from channels, we've also made a big upgrade to notifications from friends. Now you can reply to an incoming message right from the notification without needing to leave what you're doing. This is a great way to send a quick reply without opening the Pushbullet app.
Quick Settings Tiles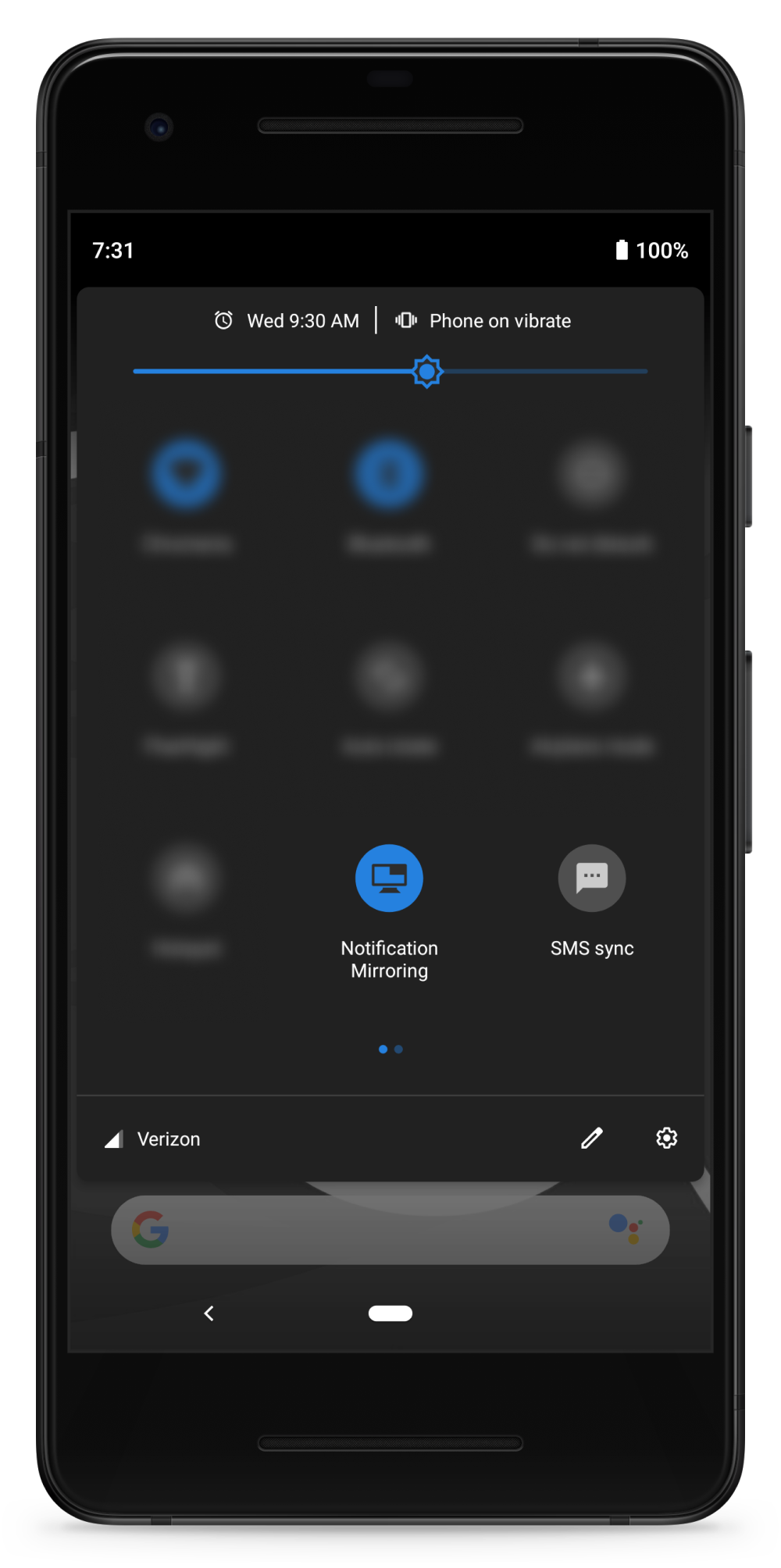 Finally, Pushbullet doesn't just show notifications for pushes, we also have Notification Mirroring and SMS sync showing notifications. We've heard it would be really nice to have an easy way to turn those features on or off with a tap. For example, if you only want Notification Mirroring on while you're at your desk.
Quick settings tiles can be added above your notification tray and are available whenever you open your notifications. To add a quick settings tile, tap the small pencil icon in the bottom right of the notification tray.
We're excited to be getting these upgrades out to everyone! Today's update is available to our beta testers right now and we'll have it out to everyone very soon. If you want access right away, join the beta here.
Have some feedback for us? Join us on the Pushbullet subreddit!