We've given our browser extension a full UI refresh and hope you'll agree the extension has never looked better! This update will roll out to everyone over the next few days.
Earlier this year we updated our Android app's user interface to a much cleaner and more modern design. The feedback we got from you all on that update was overwhelmingly positive which was amazing. After receiving so much positive feedback it was clear we needed to bring that same new level of polish to our other apps.
The new and improved look
To compare the new and old UI, click on the labels below: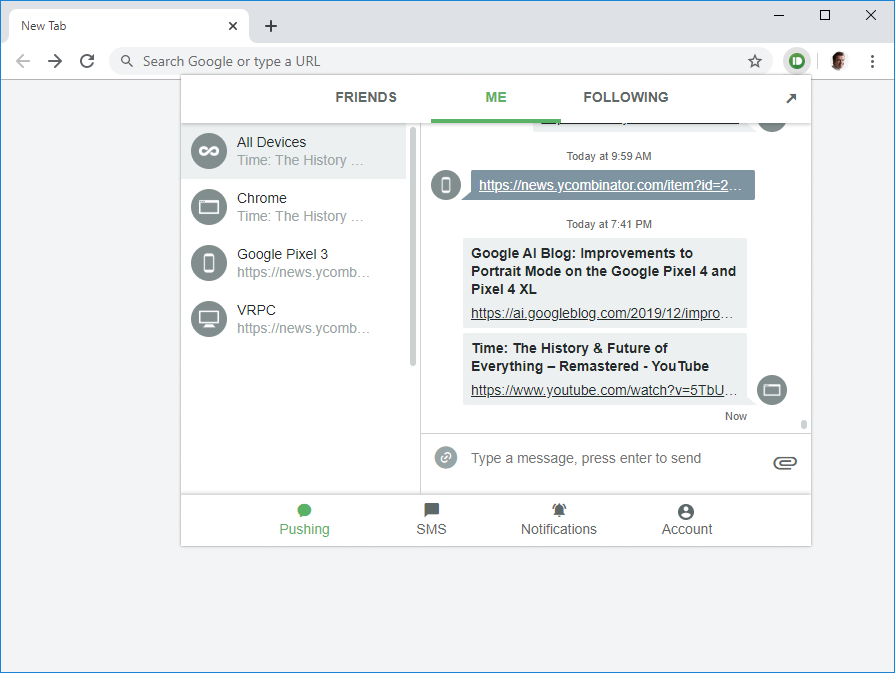 We've adopted the same bottom tab based navigation you're used to from our Android app. Whether you're a new user exploring Pushbullet's features or already an expert, the new navigation is now consistent and very easy to use.
We didn't just refresh our UI, we've also given the extension some new tricks.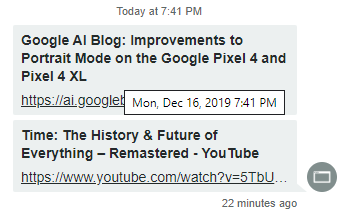 First, we now show you the exact date and time of a message when you hover over the bubble. We've received a lot of requests to add a way to see exact timestamps so we've made sure to get that into this update.
Second, you can now see the Channels you're following right in the extension. We didn't have this before due to navigation space limitations, but we're happy to finally be able to get this added!
No cutting corners here, even the Settings page new looks sharp!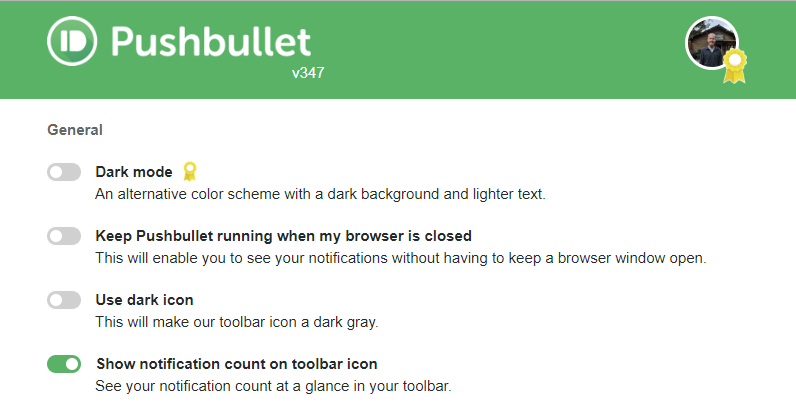 The screenshot here speaks for itself. The updated page looks much nicer!
As a bonus for Pro subscribers, Dark Mode!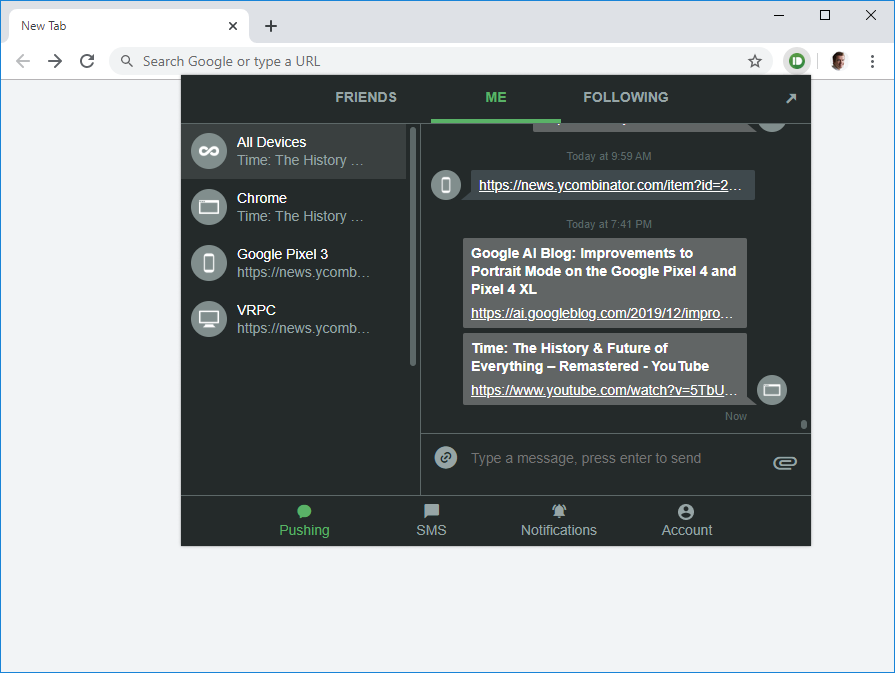 There are some serious Dark Mode die-hard fans out there who immediately asked to have Dark Mode added to all of our apps after we added support for it on Android. Well, we heard you loud and clear and are really happy with how it turned out!
Pushbullet Pro users can enable Dark Mode in the extension's Settings page.
That's all for today, but there's more coming!
There are more upgrades for you in the works (and not just UI updates either). Keep an eye on our blog or subscribe here to get notified about Pushbullet updates.
Have some feedback on this update for us? We'll be watching the Pushbullet subreddit for your take.