We recently worked with EvolveSMS to enable replying to text messages from PC. Because of how great this feature is, we've now made it work for all texting apps!
It's great when things just work right out of the box. Pushbullet already makes seeing texts and other notifications on your computer dead simple, now we're making replying to those texts just as easy.
Sounds awesome! So how do I reply to texts?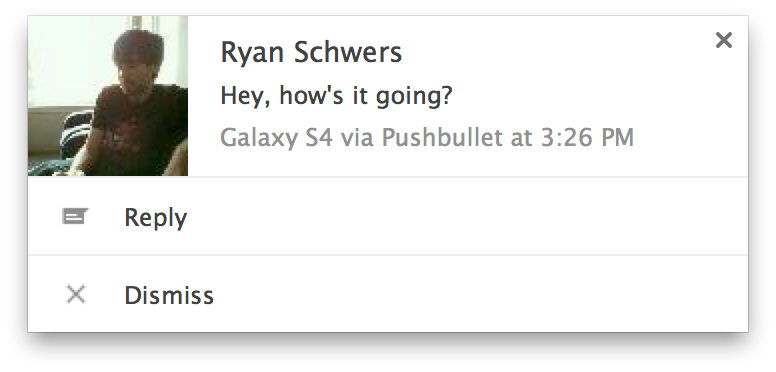 It's this easy: when you see a text message notifications for your computer, just click the new Reply button. A popup will then open for you to type your message. When you're happy with your reply, just press Enter and away it goes. Doesn't get easier than that!
Check this out in action here:
I think replying to texts from my computer is awesome. What do you think?
We're always hanging out on the Pushbullet subreddit or you can reach us any time at [email protected].