A couple of months ago, we made it easy to reply to texts from your computer. Now, you can send text messages from your computer at any time too!
Sending a text from your computer is easy—once you've got our Android app and browser extension installed, all you need to do is click on the SMS tab. Then, just enter the person (or number) you want to send a text to, type your message, and hit send. It's that easy.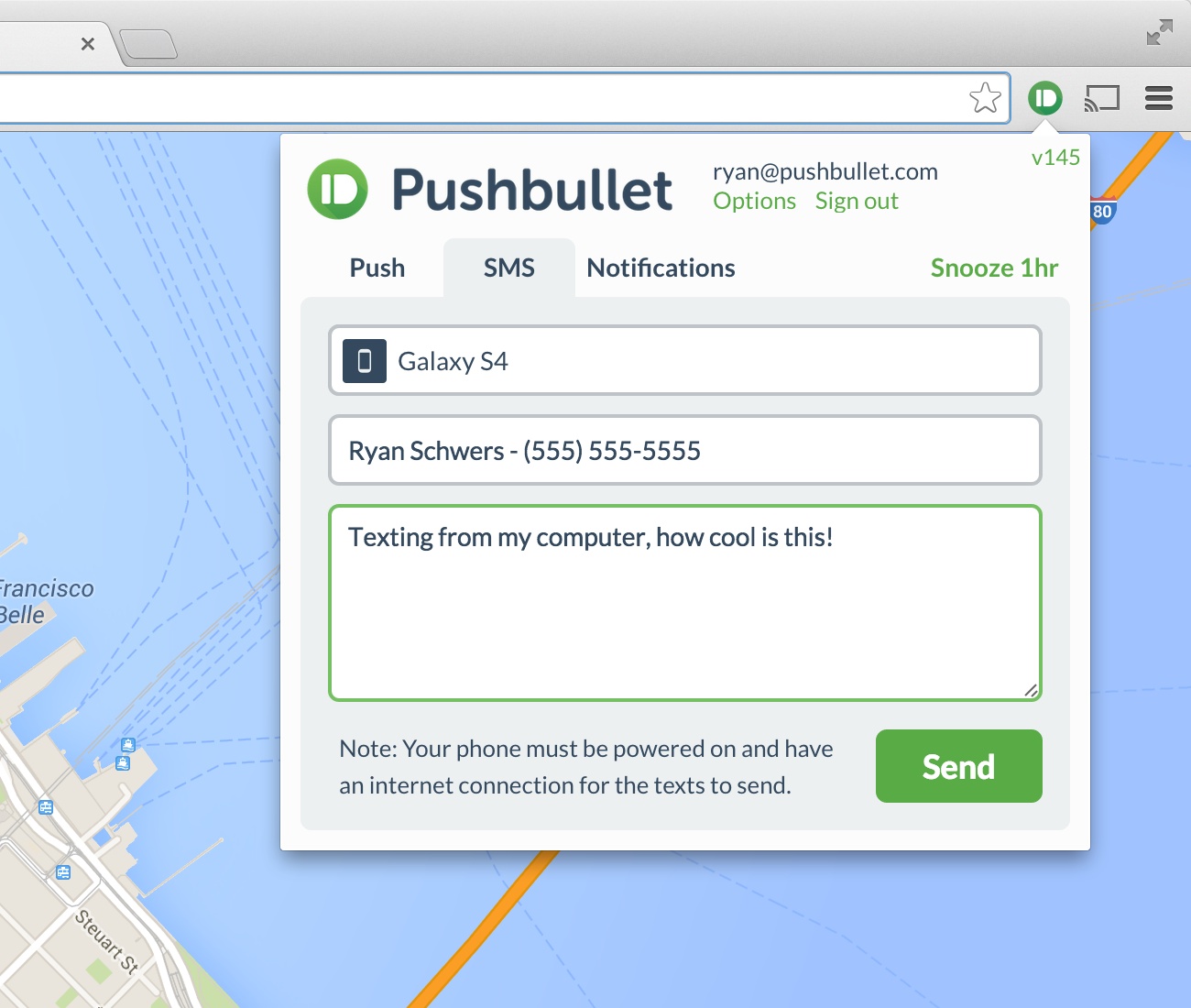 The text is sent via your Android phone, which means it will come from your real phone number and show in the conversations on your phone. Doesn't get much better than that!
Autocomplete enables you to always easily select the person you want to text.
Just start typing in their name or number and you'll see them pop up right away. It's incredibly convenient!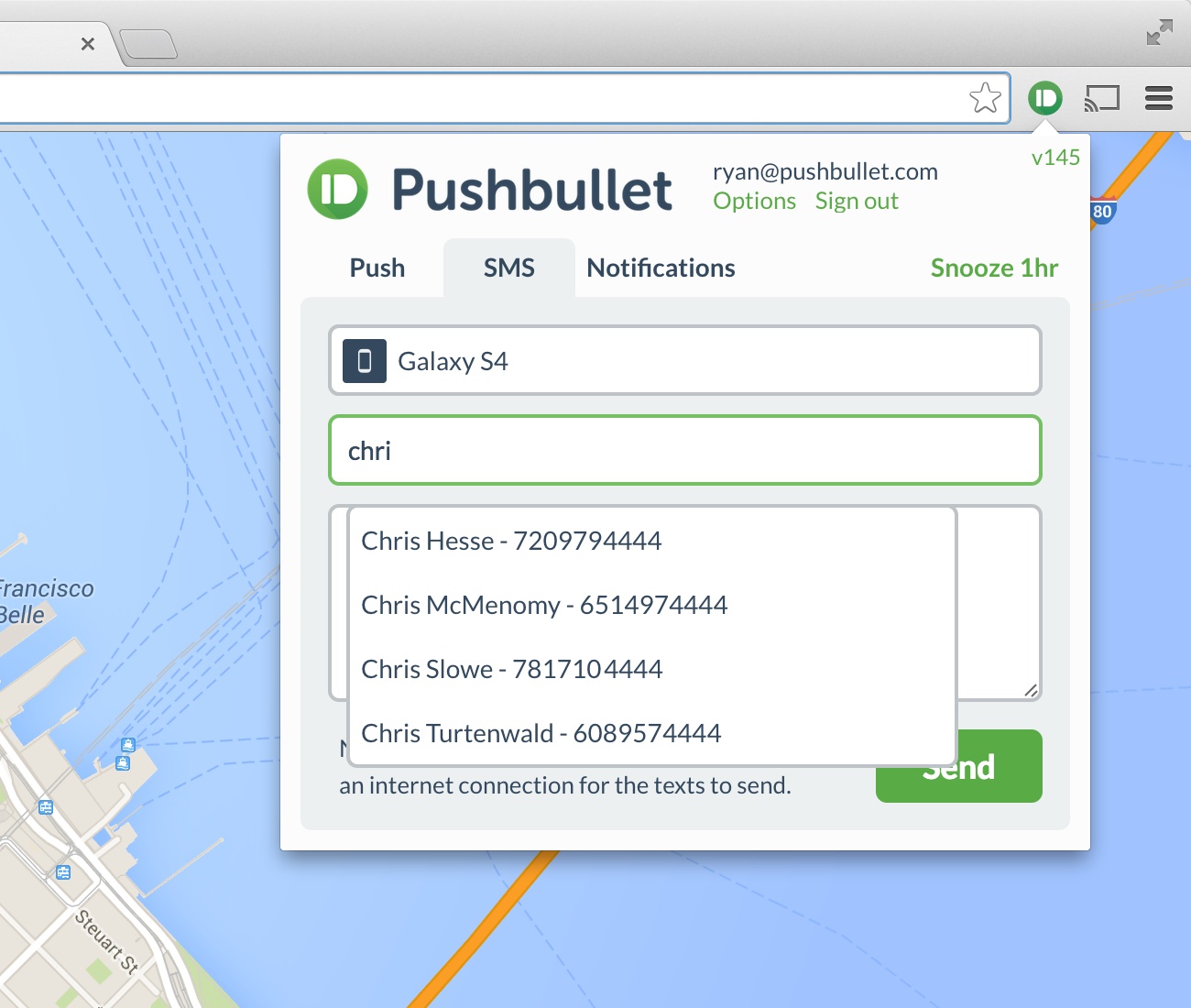 Don't want autocomplete of your contacts? No problem, you can disable it at any time. Just head to Settings in our Android app and disable SMS phonebook autocomplete in the Privacy section.
We've made texting from your computer incredibly easy, and it works on Windows, Mac, Linux, and Chromebooks. We hope you're as excited about this update as we are!
If you have any issues, questions, or suggestions, please comment below, join us in the Pushbullet subreddit, or reach us any time at [email protected].