It's pretty clear that seeing your Android notifications on PC is awesome. We aren't stopping there, however, because we've found a way to make it even better—you can now use the Android notification quick-actions right from your computer too!
Why is this so awesome? That's easy: When you get an email, you can now archive it right from the notification on your computer. No need to grab your phone, no need to actually go to Gmail, just archive the email right there. It's super-power level convenient.
See it in action here:
This works with more than just Gmail, too. Almost any Android app that has buttons on their notifications is supported!
Quick-Action is already supported by all of our browser extensions and beta Windows desktop app. All you need is our latest Android app update and you're good to go.
Haven't tried Pushbullet yet? Get started here.
Where do the Quick-Actions come from and how do I use them?
The Quick-Actions that Pushbullet enables you to use come directly from the Android notifications on your phone. You can see them below the notification, like those in the screenshot to the right.
Gmail showed this notification, and they support Archiving and Replying from the notification. This means Pushbullet enables you to use those same actions right from your computer.
Here's what that same notification looks like on your computer if you're using our Chrome extension:
Chrome notifications can only have 2 buttons, so clicking the overflow button labeled "Archive, Reply, Mute" expands the notification into the window on the right.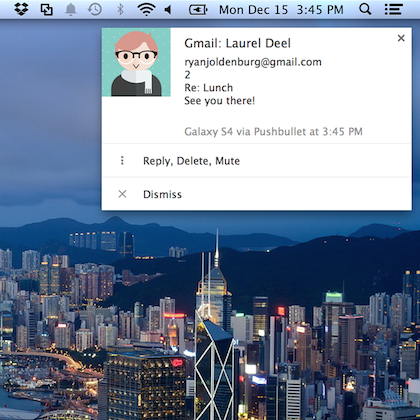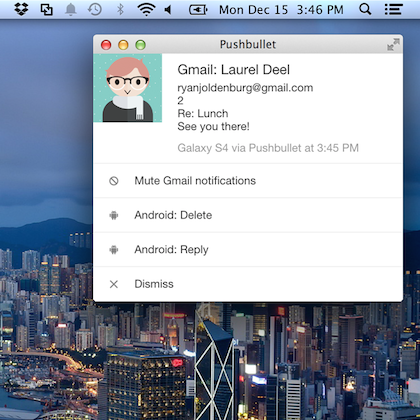 Using our beta Windows app? Here's what that notification looks like on your computer: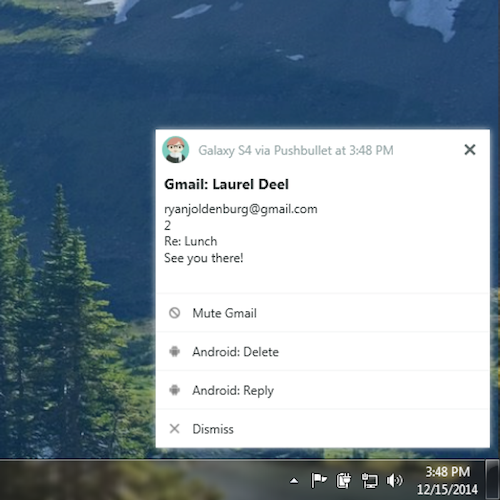 With any of our browser extensions, you can always get access to your recently undismissed notifications from the notifications tab: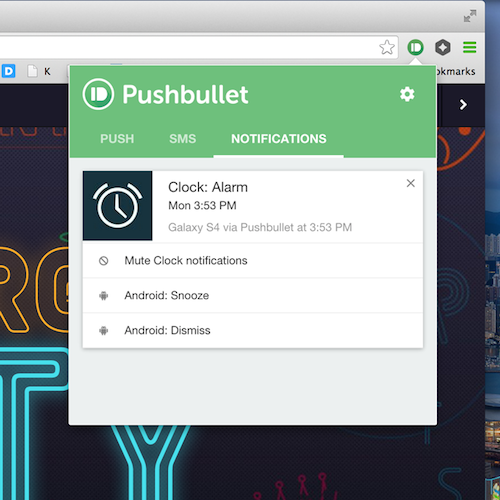 This is where Firefox and Opera users should head to use the new Quick-Actions feature.
Now that's a pretty great update isn't it? I think so. What do you think?
Let us know by commenting below or joining us on the Pushbullet subreddit!