Today, Pushbullet received it's biggest update ever. The improvements we've made are found at every level of Pushbullet and we're extremely proud of the results. You'll feel the difference right away.
In this post I'm going to take you through the biggest improvements we made to each app. Let's get started with…
Android and iOS
We've completely reorganized our app, putting things where you expect them to be. Instead of a big chaotic list of messages, they're now categorized based on where they came from. The most important category is Me, which are things you've shared between your own devices.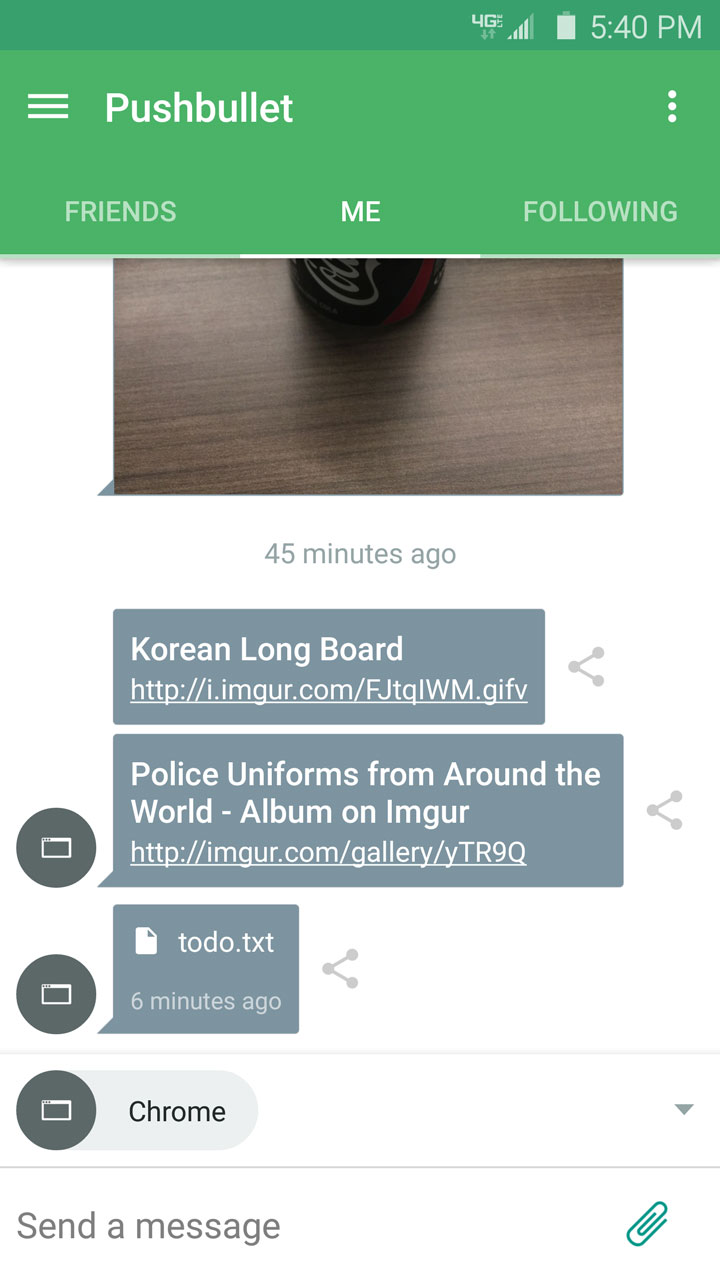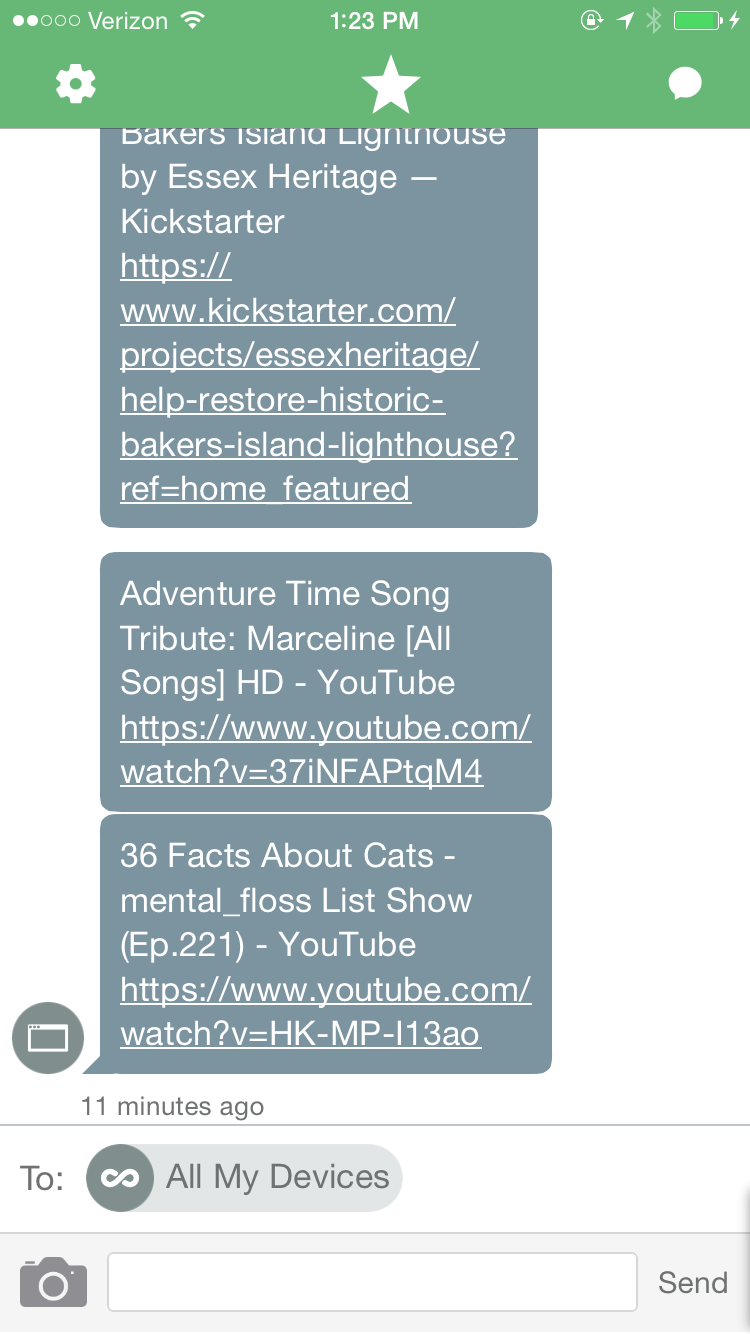 We've also organized your messages with friends and did the same for those from channels. This means your stuff will no longer get lost in messages from others.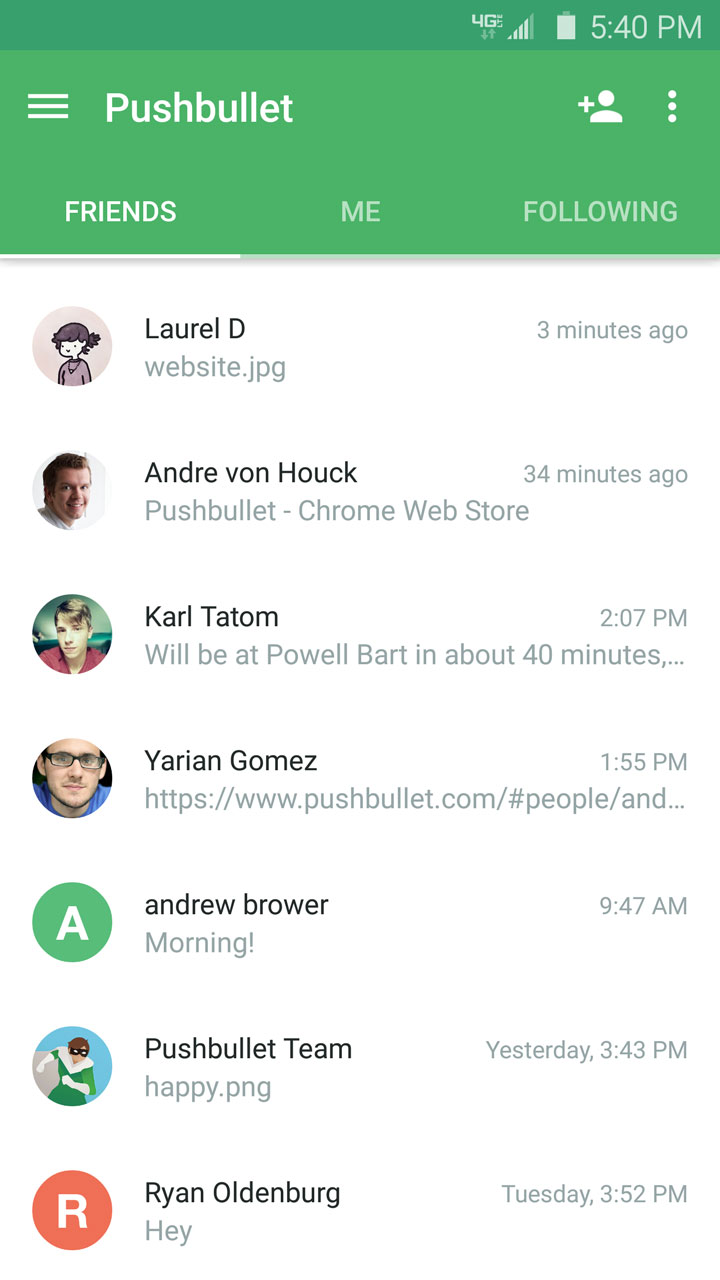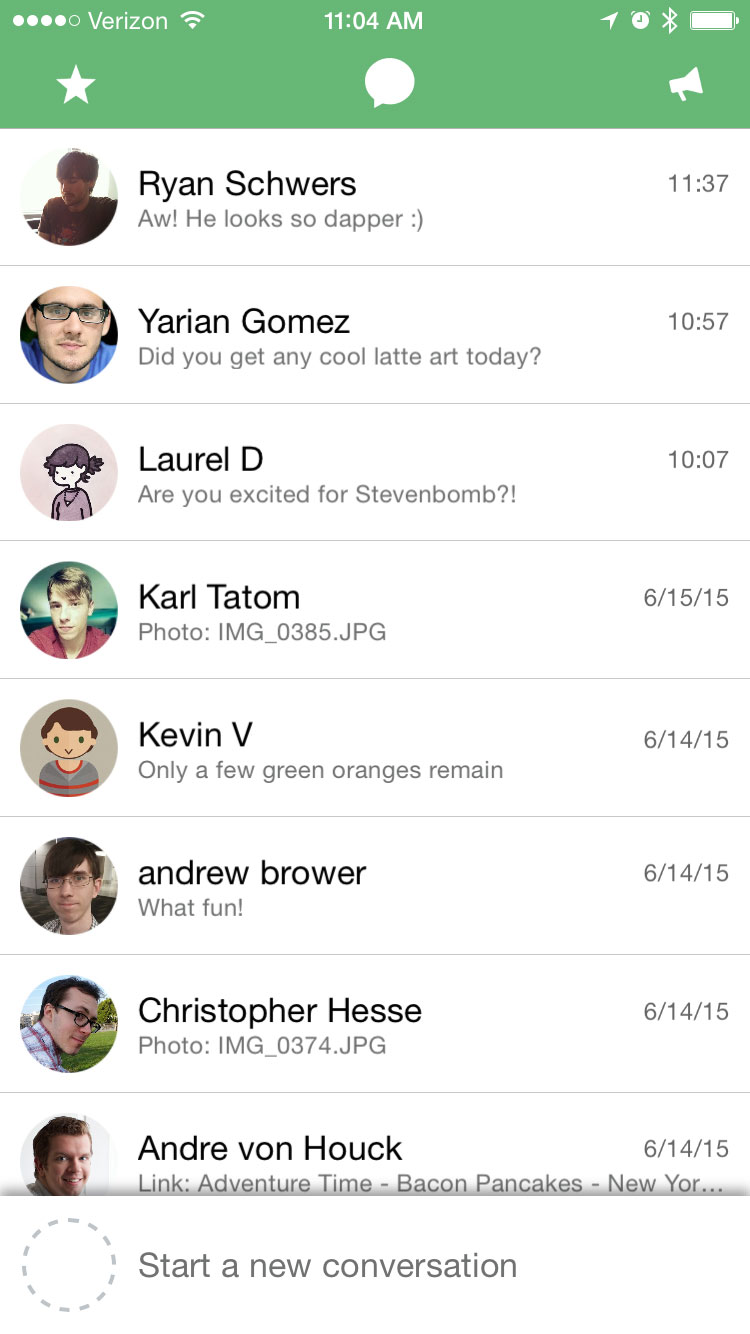 Once you tap on a friend, you see your history with that person and can easily send them a message or a file. They'll receive your message on whatever device they happen to be using, whether phone, tablet, or computer.
If you receive something from a friend, replying is now as easy as it gets. This has been a huge missing feature that we've been getting requests for since Pushbullet's earliest days. It's finally here and it's wonderful.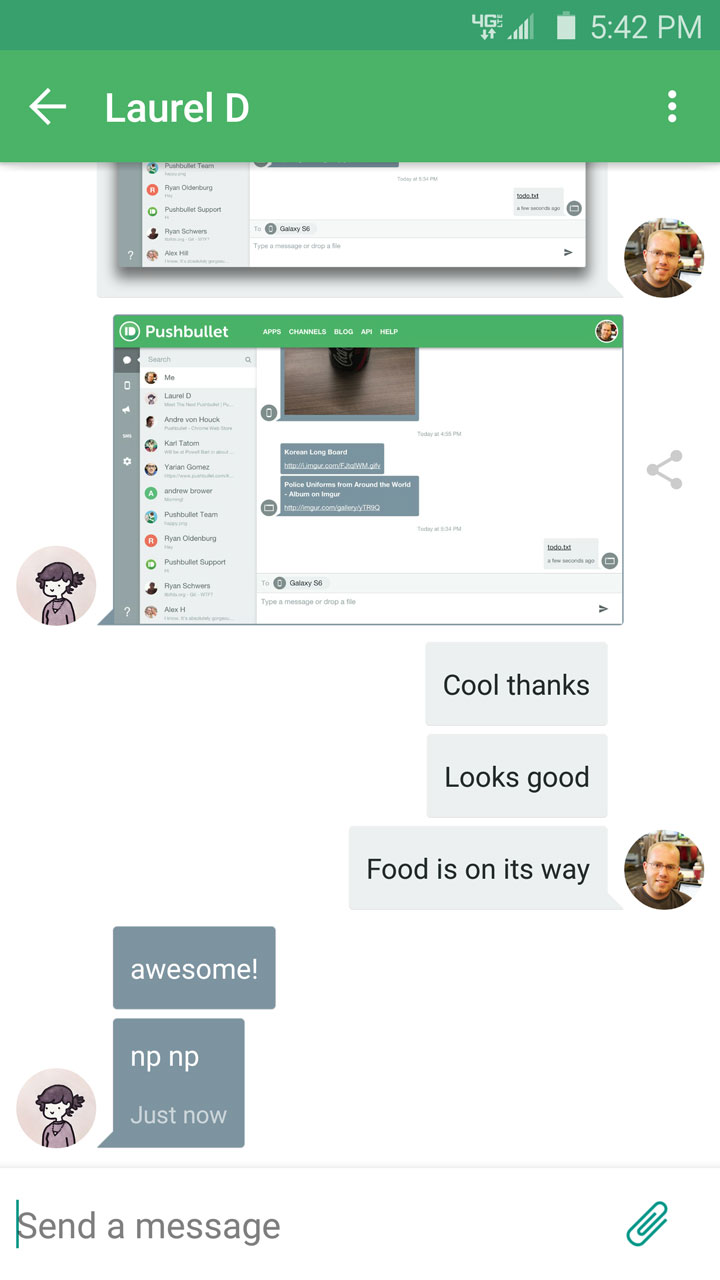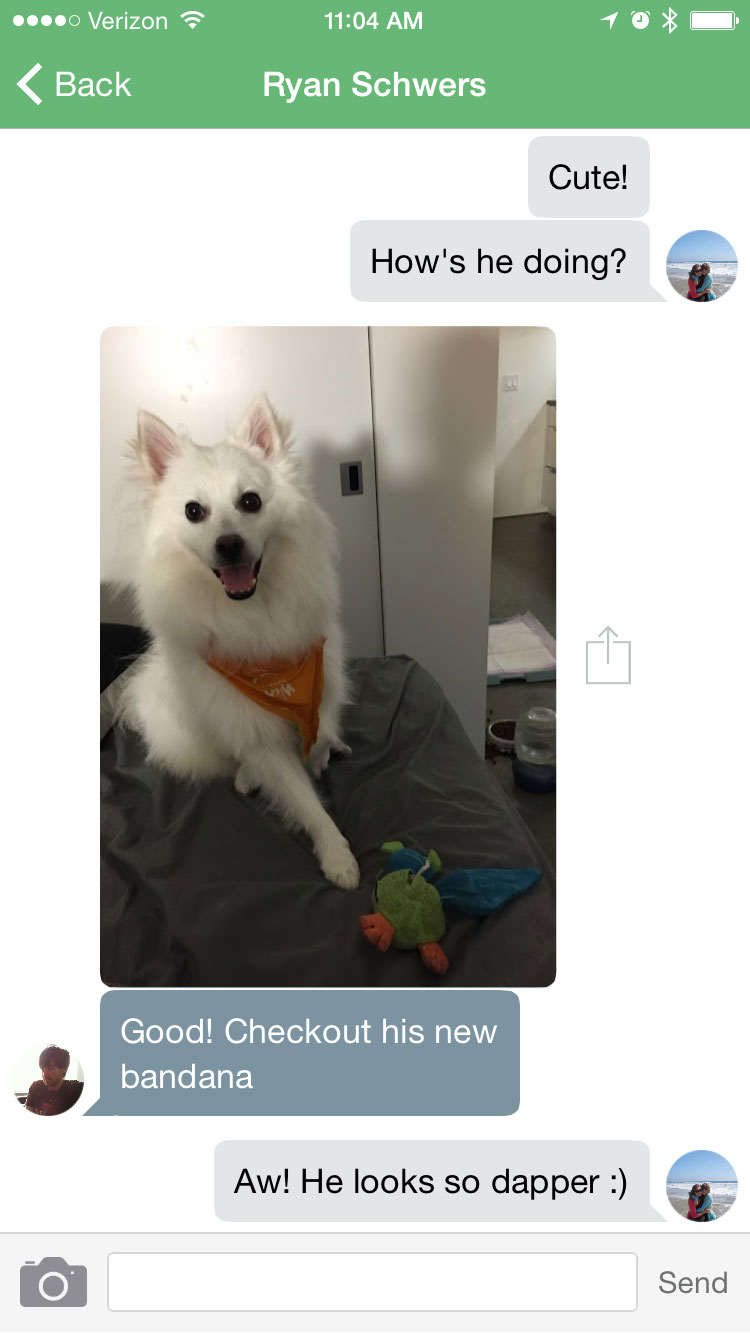 Chrome, Firefox, Safari, and Opera
Our new browser extensions for Chrome, Firefox, Opera, and Safari now let you see your history and makes sharing links and chatting with friends as convenient as possible.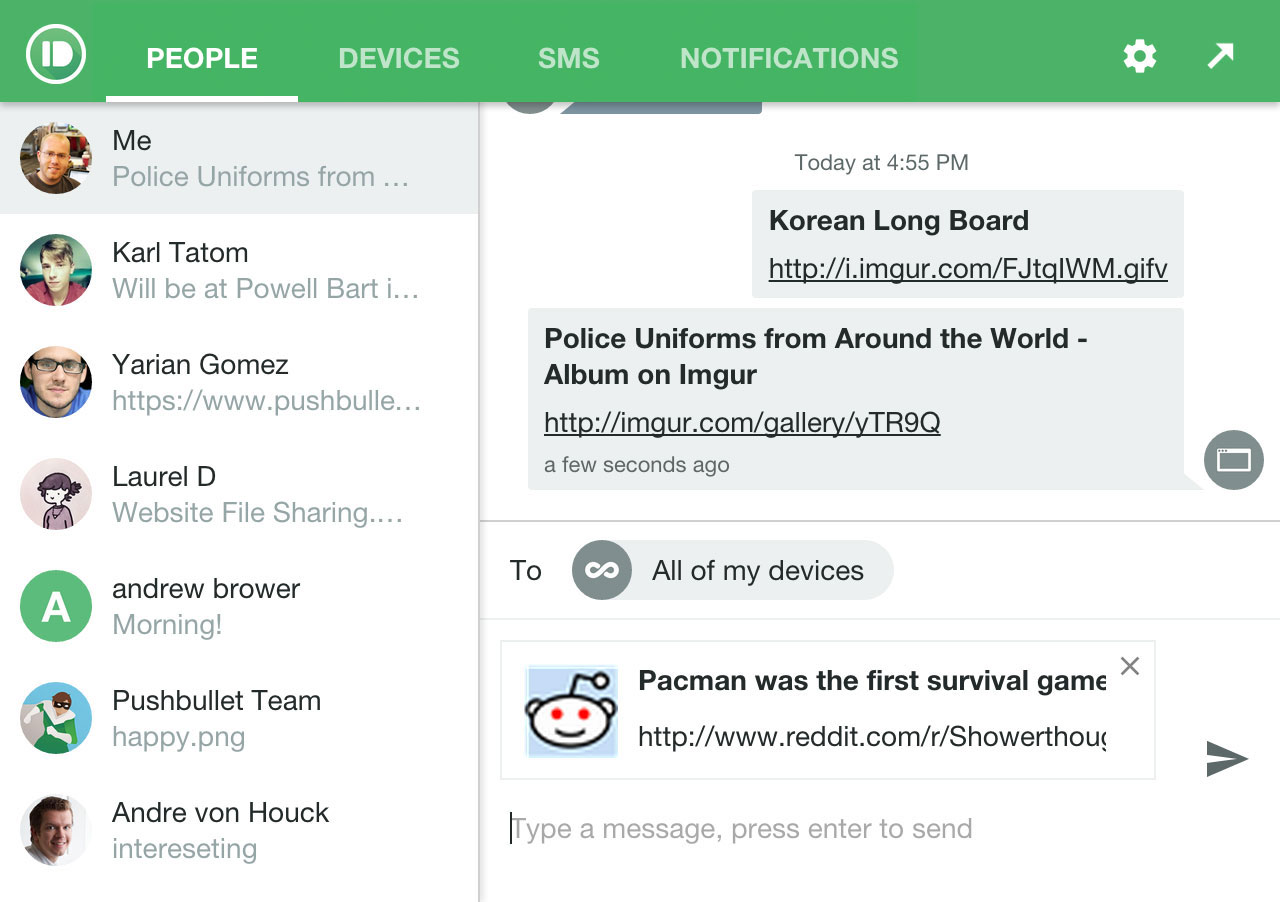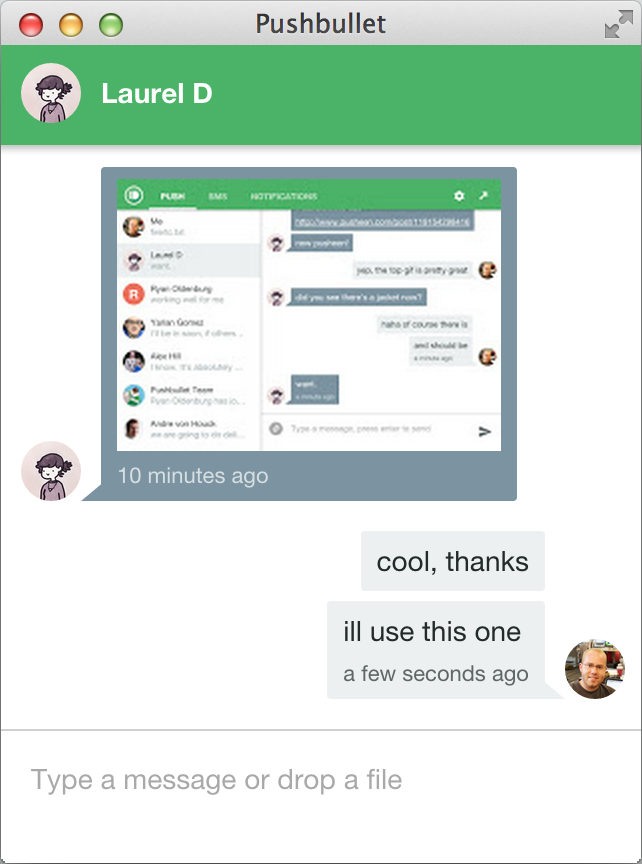 You can also pop out chat windows with friends to continue your conversation.
These windows also support easy file sharing, just drop a file and away it goes.
All of our apps also now send messages much more reliably and will inform you if something didn't work (you can easily retry messages that didn't send the first time.)
Windows desktop
Consistent with the new look and feel of our other apps, the Pushbullet app for Windows desktop is far more powerful than its predecessor.
We've squished tons of bugs, added drag and drop support for multiple files, and taught the app a completely new trick.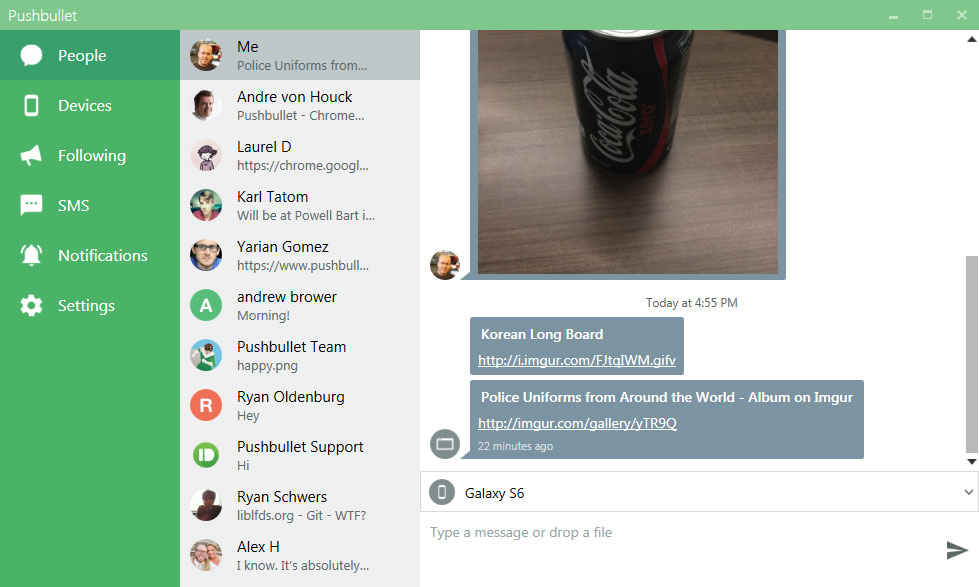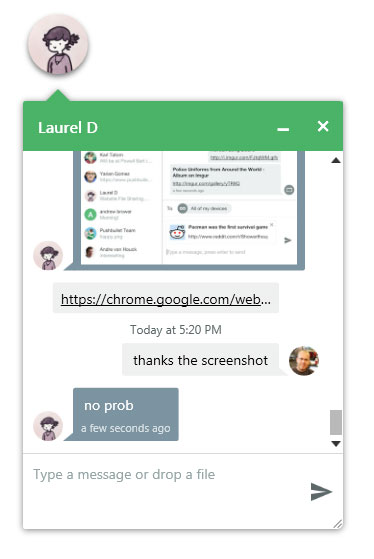 The Pushbullet app for Windows desktop now has real chat-heads. We're the first app to bring them to computers in all their glory.
Chat-heads are like chat windows, but with a major perk—they can be collapsed into a bubble that floats over all of your other windows (and many games).
By floating over other apps, your conversation is always just a tap away. No more alt-tabbing trying to find the window or missing messages while watching YouTube or playing a game.
Chat-heads aren't limited to friends either, you can also open a chat-head for any of your devices. This makes sending files to your phone easier than ever before.
Check out the new Windows app in action here:
Pushbullet.com
The new Pushbullet website got all of the same UI improvements we made to our other apps. It's now considerably easier to navigate, and responsive to changes in the window size too.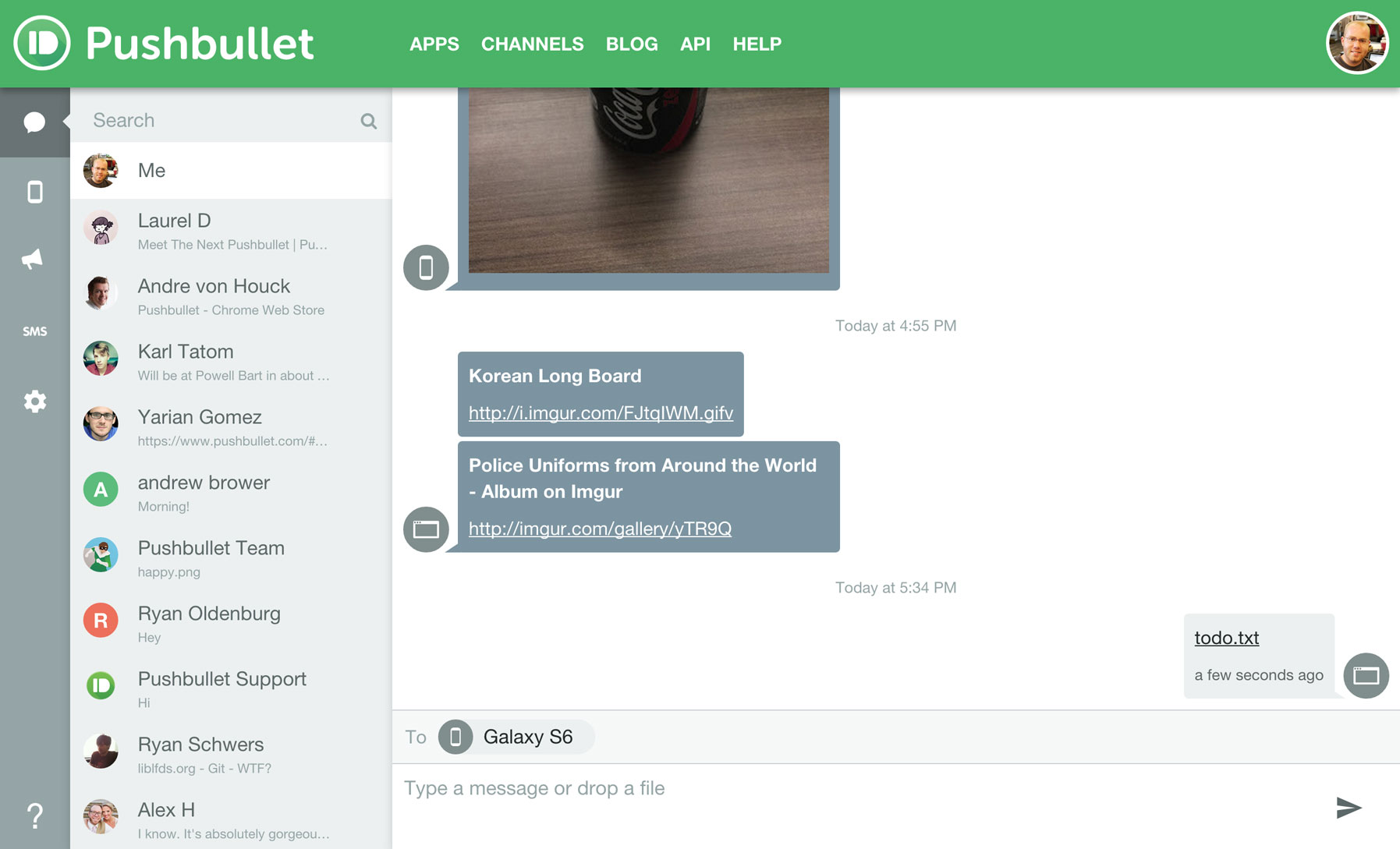 The site also learned some new tricks—you can drag and drop as many files as you'd like to send (much better than one at a time like our old site). Android users can also now send text messages without needing to use our browser extension or the desktop app.
We'd love to hear what you think!
Get the new Pushbullet here and let us know what you think in the comments below or on the Pushbullet subreddit.