This summer we added support for texting from your computer and it was one of our most popular updates. Today we're bringing this same feature to Android tablets!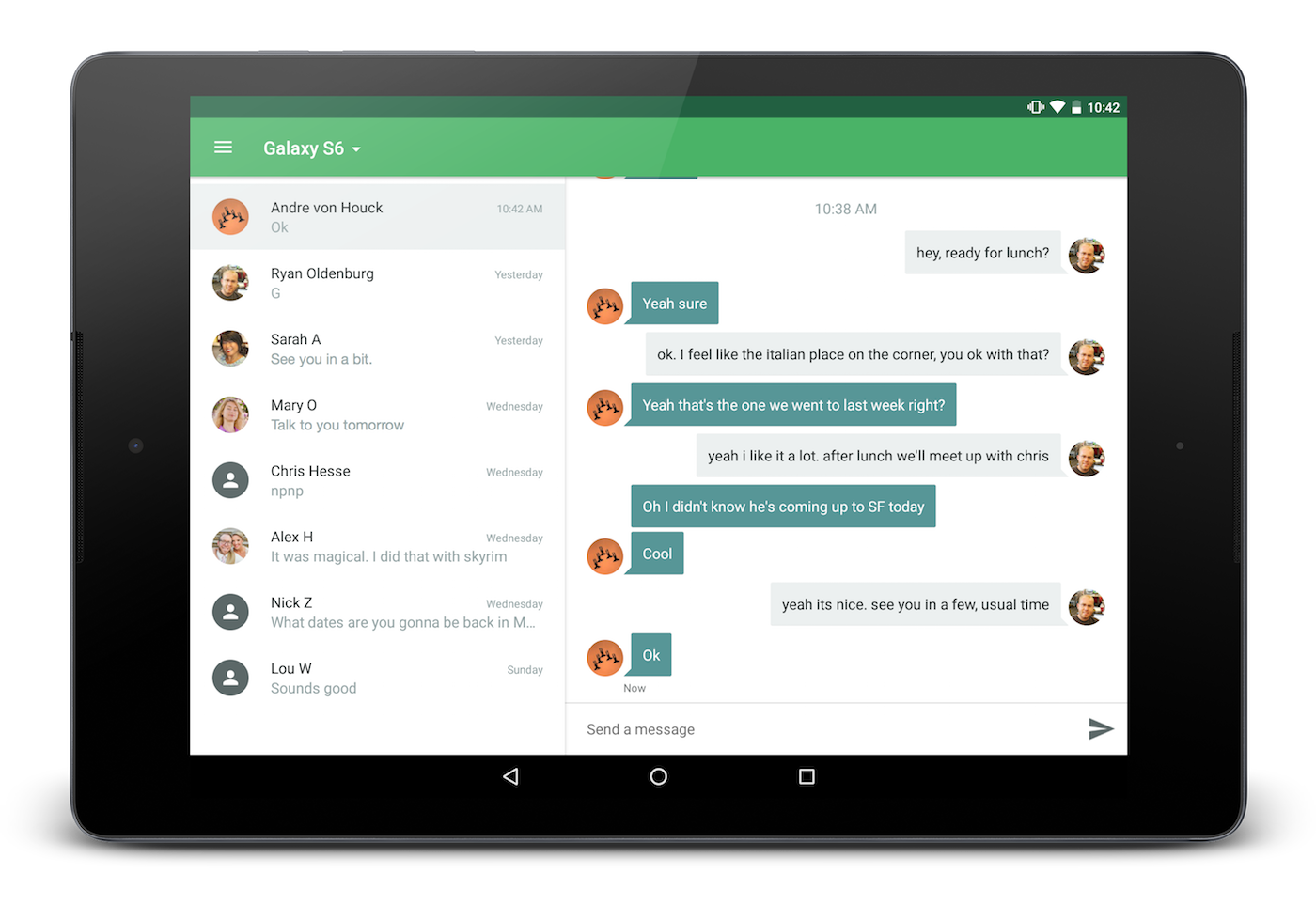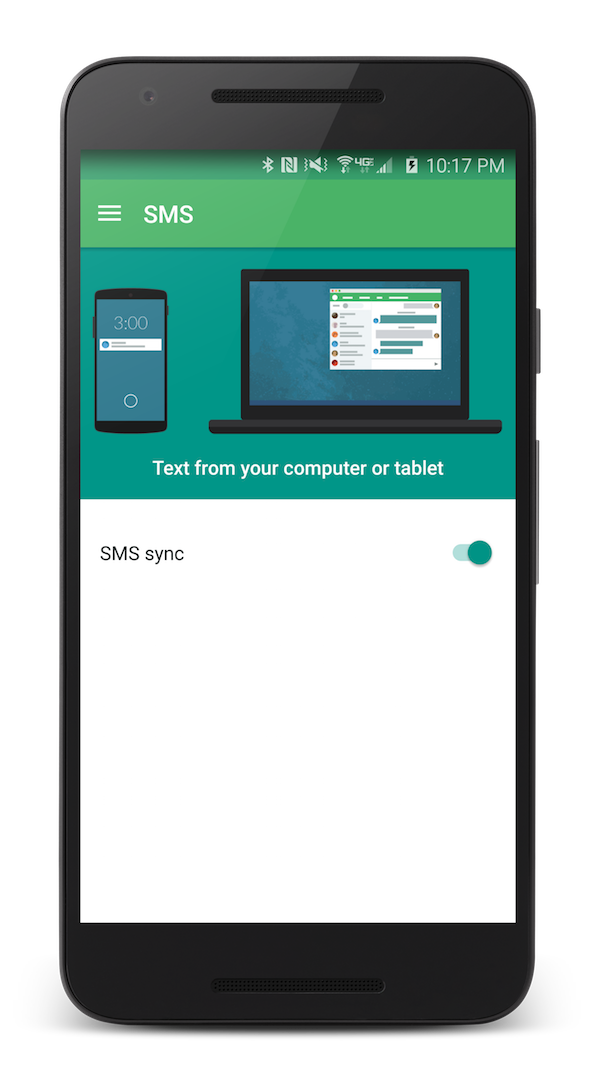 Texting from your Android tablet with Pushbullet is really simple. To get started, you will need to have Pushbullet set up on your phone and have SMS sync enabled there. Once you've got that set up, just tap SMS in our Android app's menu on your tablet to start texting any time.
Your SMS threads show up on the left and clicking on a thread opens the conversation history. You can then send a text by simply typing a message and tapping send.
The text messages are sent from your tablet to your phone before being sent. This means they come from your phone number and the recipient never knows you're sitting with your tablet. (This also means any SMS rates your carrier charges still apply to texts sent using Pushbullet on tablet.)
If you have more than one phone, you can select which device to send the text messages from using the selector on the top of the SMS screen.
Texting from your tablet is available to all Pushbullet users, though starting December 1st, unlimited texting with Pushbullet does require a Pro account.
Get the latest version of Pushbullet from the Play Store now to get texting from your tablet!
PS: We're doing an AMA (Ask Me Anything) on the Android subreddit today. Join us there to talk about Pushbullet Pro and anything else on your mind!