We've made a lot of improvements to Pushbullet in the past several months. Unfortuantely, however, many of these improvements haven't been available in our iOS app. As a small team, we've had to consider how we can deliver a great and consistent experience across all of our apps.
To ensure that our iOS app gets all of the latest features, we've made some changes to how we build our apps and decided that a new fundation is the best place for the Pushbullet iOS app to grow from. This is today's update.
Today's update brings a brand new Pushbullet app to iPhone and iPad.
Our focus in this update is to deliver an excellent core Pushbullet experience on iOS. This means instant and reliable notifications, easy sharing of links and files, and a great Share Extension to share from other apps. We think you'll also appreciate the fixes and improvements we've made as we tried to address as much of the feedback we've received as possible.
Take a peek at the new iOS app here: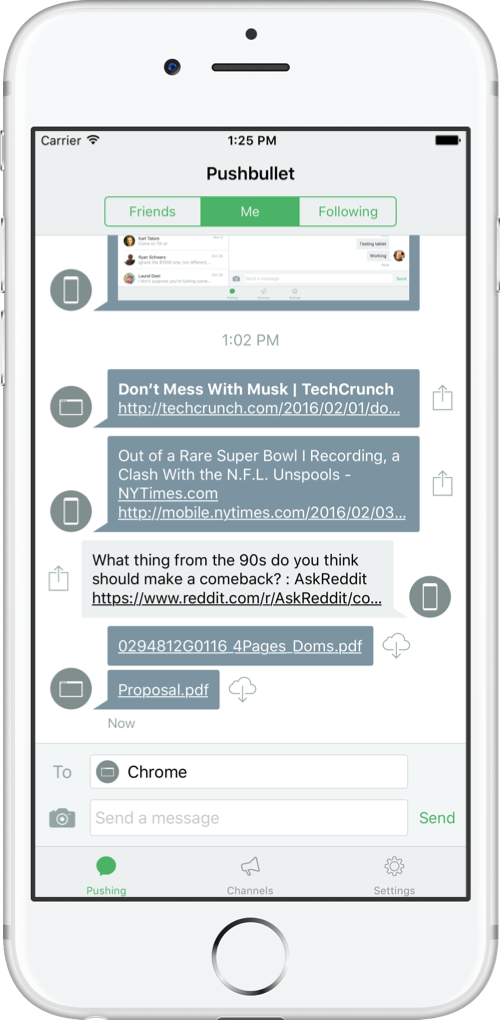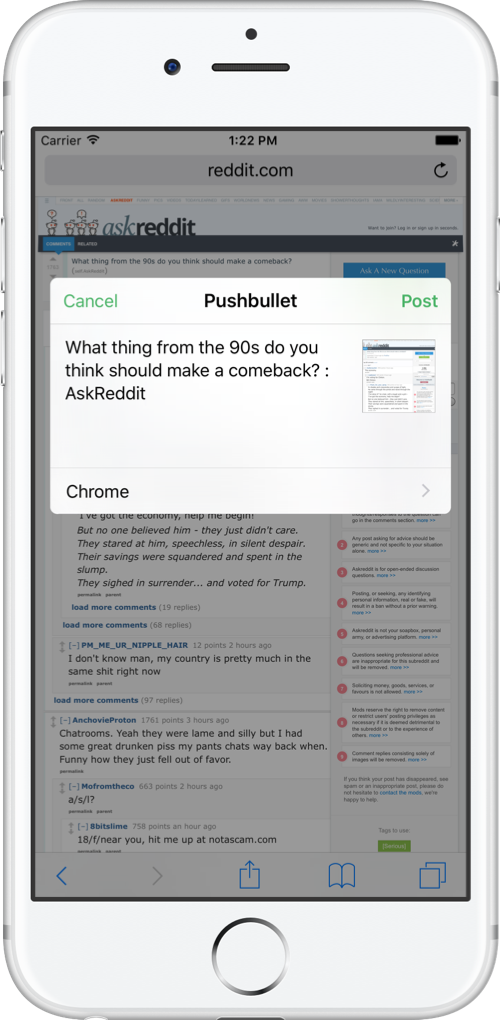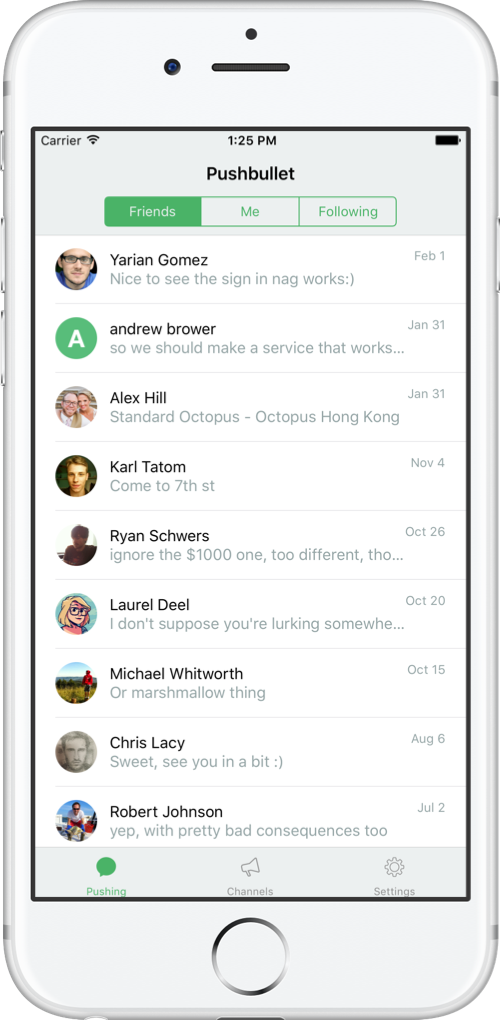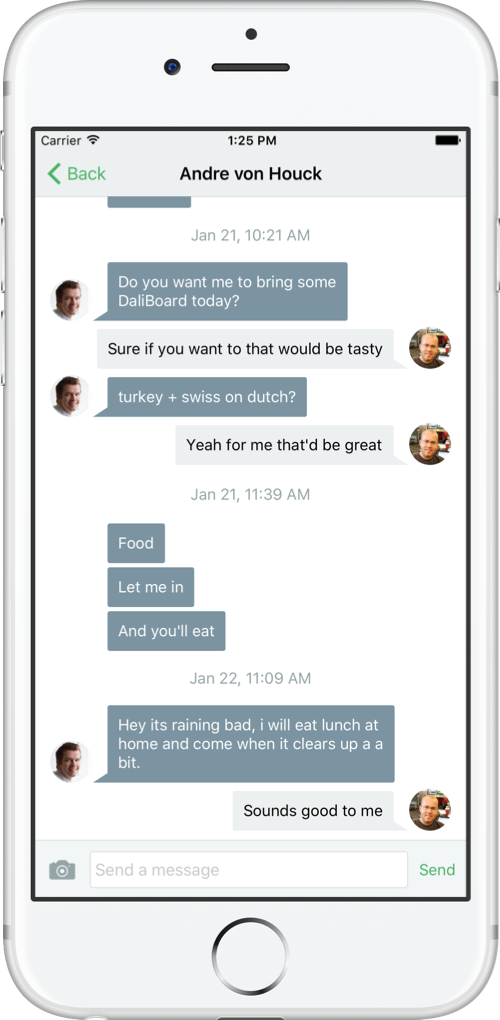 We've got a lot more coming soon to iOS soon:
Remote Texting
We've put a lot of work into making Pushbullet the best way to send text messages through your Android phone while sitting at your computer or using your Android tablet. We're working now to bring this same remote texting functionality to iOS.
This will enable those with an Android phone to send and receive text messages while using their iPad (or a spare iPhone if you happen to have one).
We would love to be able to enable iPhone users to send text messages from their other devices or computers but unfortunately this is not possible.
Remote Files
Late last year we added Remote Files to Pushbullet. Remote Files lets you browse and download files from your other devices from anywhere in the world. This can be a real life-saver when you need a file.
Remote Files isn't ready in iOS app just yet, but we are working to get it added as soon as possible so keep an eye on our blog and the App Store for updates.
Grab the update from the App Store and let us know what you think!
We'll be watching the comments below. You can also reach us at [email protected] any time.